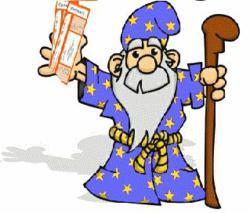 (PRWEB) January 22, 2013
With the Clippers having one of the best records in the NBA, and the well-documented struggles of the Lakers, another California team has managed to fly a bit under the radar. Golden State Warriors, littered with young talent across the board, has quickly become one of the league's most exciting teams.
The Warriors have used the past few drafts to build what has become one of the most talented teams in the Western Conference. The back court of Stephen Curry and Klay Thompson combine for potentially the best pair of shooters in the game, and Harrison Barnes is fitting in perfectly in his first year out of North Carolina.
Currently sitting at 23-15 (5th in the Western Conference), Golden State looks at this next week to set the tone for the rest of the season. They host the Clippers Monday night before Kevin Durant, coming off of a 52-point performance against Dallas Friday night, and the Thunder come to town just two nights later. Oklahoma City and the Clippers sit one and two respectively in the Western Conference standings, which presents the Warriors with an opportunity to prove to the rest of the league they are not too young for the spotlight.
Whiztix.com offers the best way to get Warriors tickets for both of these two upcoming clashes. Hundreds of tickets are still available for both games with prices starting at under $30 per ticket. Amongst the top teams in the league, Golden State consistently lists some of the lower ticket prices in basketball. With the news that the franchise is planning to build a brand-new, $500 million arena, it's clear that co-owner Joe Lacob is looking to rejuvenate a franchise that has had little success lately.
This week will be the last time for fans to see the Warriors before they go on an extended road trip to close out the month of January. They spend the majority of February on the road before returning home for a seven-game home stand beginning on Mar. 3 against Toronto. Tickets for all of these games can also be found on Whiztix.com for as low as $20. There hasn't been a more exciting time to be a Golden State fan, and Whiztix.com offers fans the easiest way of seeing a game at the Oracle Arena. The Warriors are on the verge of their first playoff appearance since 2007 and tickets can still be found for as low as $20.
Matt Lawrence is a sophomore at Penn State University and a writing intern for Whiztix.com. Whiztix.com provides fans with the easiest way of comparing ticket prices on the web. Tickets for porting events, concerts, and Broadway musicals can all be found Whiztix.com.