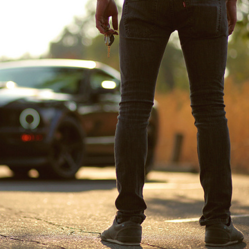 The world just became a darker place
San Francisco, California (PRWEB) January 21, 2013
Nightdrive Hero is a creative blog which features the latest works from 80s inspired electro producers and indie photographers. In 6 short months it has amassed 3,200 total followers with over 800 subscribers on YouTube and hundreds of thousands of video views. The blog, curated by some of the Bay Area's most prominent designers and electro producers became an overnight sensation among fans of the 2011 film 'Drive' starring Ryan Gosling. The blog pays homage to the film with its hot-pink retro logo, stunning imagery and a carefully selected playlist of irresistibly catchy electronic songs. Nightdrive Hero's curators work closely with artists and producers to promote their new remixes and singles and pair them with gorgeous drive themed photos by up and coming photographers.
Fans of the blog immediately flocked to Facebook and Twitter Friday afternoon to express their dismay. "The world just became a darker place" said one fan on Facebook in response to YouTube's decision to terminate the account. Other fans were left wondering why one of their most frequently visited channels was mysteriously removed. "I don't understand this decision. Why would YouTube shut down one of it's most creative channels? Nightdrive Hero is the only channel I view EVERY single day." Tom wrote in a comment on the blog.
Nightdrive Hero's curators addressed the fans Saturday stating "We apologize for the dead videos. On Friday morning YouTube unexpectedly terminated the Nightdrive Hero music channel without any explanation. Despite our close relationship with the producers we feature, our account was mysteriously shut down. It's very likely a song we were given permission to use was mistakenly flagged by a third party working with the label. If this were the case, the video in question should have been removed while leaving the channel intact. We've always worked extremely hard to respect the YouTube guidelines and provide the community with the best content possible. It's unfortunate our fans will no longer be able to access our content on the YouTube network. However, we will continue to support our favorite artists and photographers here on our website and SoundCloud. We really hope YouTube reconsiders this decision."
To learn more and show your support, visit the Nightdrive Hero Blog.