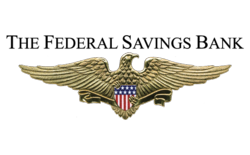 More Americans are financially stable, mortgage applications increased by 45 percent
Chicago, IL (PRWEB) January 21, 2013
The Federal Savings Bank finds that homeowners who are facing forclosure can now take some of the stress off themselves, as the Consumer Financial Protection Bureau recently announced rules that would provide protection for those in fear of losing their home.
The new rules established by the CFPB also protect mortgage borrowers from being deceived by their lenders, allowing the homeowners to receive a fair process when looking to avoid being put out of their homes.
Included in the protectionist restricted dual-tracking, which is when the service provider of the mortgage continues the foreclosure process while also working with the borrower to help them to avoid going through the process of losing their home. Service providers will no longer be able to start the foreclosure process if the borrower has already submitted a completed application for a loan modification or some other form of protection to avoid foreclosure.
Another provision in the new law is notification of foreclosure alternatives, which could give homeowners the tools they need to stay in their homes. Servicers are now required to let homeowners know what steps they can make after they've missed two consecutive mortgage payments. A written notice is required, including examples of the measures that could be taken as an alternative to foreclosure.
For many borrowers, dealing with mortgage servicers has meant unwelcome surprises and constantly getting the runaround, said CFPB Director Richard Cordray. "In too many cases, it has led to unnecessary foreclosures. Our rules ensure fair treatment for all borrowers andestablish strong protections for those struggling to save their homes.
Additional provision provides access to information
Another provision included in the new rules is direct and ongoing access to servicing personnel, giving homeowners a better chance of speaking with someone who can answer all of the questions they might have. The personnel is held accountable for alerting borrowers of any missing information on their applications, informing borrowers about the status of any loss mitigation applications and making sure documents are promptly handed to servicing personnel for processing.
Many Americans are being put back to work, as the unemployment rate of 7.8 percent shows. Considering more Americans are financially stable, mortgage applications increased by 45 percent, showing more first-time homebuyers are finding deals on homes and taking advantage of the low prices while they can.