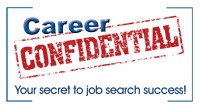 I really use them as an opportunity to educate and coach job seekers, to give them the words and the tips and the strategies they need to get a job.
Gunter, TX (PRWEB) January 30, 2013
Career Confidential, a website dedicated to educating job seekers about the job search and interview process, has announced that it has reached over 600,000 views on its YouTube Channel: http://www.youtube.com/careerconfidential
Career Confidential offers hundreds of videos on YouTube to educate, inform, and train job seekers. Since 2009, Career Coach and Career Confidential CEO Peggy McKee has created these videos to assist job seekers in a wide variety of job search skills: resume writing, how to find a job, interview skills, how to answer interview questions, 30-60-90-day plans, references, LinkedIn, and much more.
"We get great responses to these videos," says McKee. "I really use them as an opportunity to educate and coach job seekers, to give them the words and the tips and the strategies they need to get a job. I hate to see people struggle in something as vital as a job search. You need a job. That's not something you can waste any time on. And it's a lot easier to get the job you need when you have the skills. Nobody comes by those skills naturally. You have to learn them. These videos are an easy way to do that."
Two of the most popular videos are:
Best Way to Find a Job – This complimentary webinar gives job seekers Peggy's most effective strategy to find job openings and get interviews.
Interview Question: Tell Me About Yourself – This video explains how to answer the most popular interview-opener, "Tell me a little about yourself." McKee says that most job seekers see this as a 'get-to-know-you' question and miss out on a fantastic opportunity to cement themselves in the interviewer's mind as the best candidate for the job.
Additional videos include titles like, Redo Your Resume In an Hour, References: Are You Making a Resume Mistake?, and Write a Cover Letter That Gets You Interviews. Some of the more recent additions to the video list are a series of videos that correspond with Career Confidential's popular blog post series, How to Answer Interview Questions.
"I am very excited about the explosive growth we've seen in lately in our YouTube Channel video views," says McKee. "Reaching over 600,000 views is a significant accomplishment, and that number continues to grow every day. I am thrilled to know that we are making such a strong impact on the success of job seekers everywhere. I intend to keep adding videos and arming job seekers with the tools they need to get the jobs they want."
# # #
Career Confidential is a rapidly growing job search training company based in Texas that specializes in providing job seekers with powerful and customizable tools and techniques to get the jobs they want fast.
Since nationally-recognized recruiting and job search experts Peggy McKee (CEO) and Carl Chapman (CTO) founded Career Confidential in 2009, Career Confidential has grown from one product, the 30/60/90-Day Business Plan, to more than 30 products to guide candidates through every step of the job search.
Career Confidential helps job seekers worldwide. If you would like more information about this topic, or to schedule a coaching session, please call Peggy McKee toll-free at 1-800-691-2562 or e-mail Peggy at Peggy(at)CareerConfidential(dot)com.