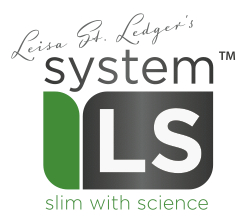 The SystemLS range is a synergistic approach to effective and long term weight loss
Brisbane, Queensland (PRWEB) January 22, 2013
Rapid Nutrition, an Australian natural healthcare company, today announced the completion of its research and development phase for SystemLS, a new line of natural and organic weight loss products set to be launched in the US in March of 2013.
SystemLS comes off the back of the company's already successful flagship weight loss range, Leisa's Secret which is sold in over 12 countries. Leisa's Secret is a set of scientifically formulated weight loss and maintenance supplements that has garnered global recognition and is one of the world's most successful weight loss solutions.
The SystemLS product range has undergone substantial research and rigorous testing by a highly efficient development team, with a goal of maximizing the impact of the ingredients and formulas developed.
The SystemLS range is a synergistic approach to effective and long term weight loss that promises to be the next generation in weight loss products. All natural and organic, the products are successfully proven to reduce weight, burn fat and boost energy.
In line with the SystemLS product range, Rapid Nutrition has undergone a joint venture with California-based Motivate Health Technologies, Inc. to develop a unique and exciting weight loss app that will provide support for consumers of the SystemLS line.
The weight loss app, called Motivate Coaching System, will help support customers in their weight loss goals as well as boost customer satisfaction and dramatically increase sales.
With a no-holds barred approach, Rapid Nutrition's SystemLS launch promises to be huge and give the billion dollar weight loss industry a run for their money.
About Rapid Nutrition
Rapid Nutrition is a natural healthcare company focused on the research, development and production of a range of life science products. The company was established based on its successful and proven weight loss supplement range which is exported worldwide and now offers consumers a growing range of health and well-being solutions to meet existing and emerging societal health concerns, as well as a providing number of wider services to the life sciences industry. For more information, please visit http://rapid-nutrition.com