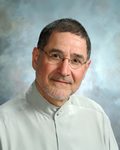 Meditation has become essential, if we are to retain our sanity in this accelerated world.
San Diego, CA (PRWEB) January 21, 2013
Master Charles Cannon, the world-renowned spiritual leader who brought meditation into the 21st century with his High-Tech audio programs, will spend two hours teaching San Diego residents how to transform the meditative practice at UCSD on Jan. 24. A best-selling author and spiritual Teacher, Cannon will use high-tech meditative music and teachings from his upcoming book Awakening from the American Dream to show hundreds of San Diegans that they can learn how to live with contentment, even with busy schedules and stressful challenges.
"With life and work demanding so much from us, many believe that finding time to meditate is nearly impossible. I find the opposite to be true," says Master Charles. "Meditation has become essential, if we are to retain our sanity in this accelerated world. And time, as Einstein theorized and veteran meditators experience, is relative. While technology makes life more frenetic, it can also be harnessed to deliver a more focused, precise meditative experience. That's what High-Tech mediation provides."
Master Charles Cannon's presentation "Modern Spirituality in Daily Life" is free to the public, and will take place from 7:30-9:30 pm at UCSD's Atkinson Hall on Jan. 24th. The spiritual leader is available for phone, email and in-person interviews prior to the event, so please contact J.Michael Palka (see contact info) to schedule an interview with Master Charles.
"To describe Master Charles in words does not do him justice. The person and the energetic presence have to be experienced," says Sharon Haase, an Occupational Therapist from Newfoundland, Canada. "A few moments with this enlightening Master can open windows to the soul."
About Master Charles Cannon
Master Charles was a close disciple of Swami Paramahansa Muktananda, one of the most highly-recognized Eastern Mystics of the last century. When Muktananda passed away in 1982, Master Charles left India and established the Synchronicity Foundation for Modern Spirituality, now a 450-acre retreat in the Blue Ridge Mountains of Central Virginia.
In 2008, Cannon and 24 colleagues were trapped in the Oberoi Hotel during the Mumbai terrorist attack. Two in their group were killed and four were wounded, yet, when rescued by Indian SWAT teams, Cannon and the survivors offered immediate forgiveness to their attackers. Their inspiring story is chronicled in his recently released book, Forgiving the Unforgivable.
Master Charles Cannon has been well represented in the international media, appearing on Good Morning America, Larry King, etc.