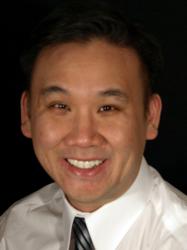 Dallas, Texas (PRWEB) January 22, 2013
Dr. Hubert Fu, practicing anesthesiologist and CEO of Dallas Healthcare Debt Collection Agency Debt M.D., was recently interviewed by Marissa Wagner of San Antonio's KTSA AM 550.
In the interview, Fu discussed the importance of maintaining positive relationships with patients and how his clients are experiencing increased yields and recovering more money using his innovative, patient-centered, collection service.
"I'm very grateful for the chance to share Debt M.D.'s vision and method for healthcare collections on air," Fu said. "We believe successful debt recoveries only take place when patients are treated with respect and when reasonable solutions for payment are found."
Fu added that he wants to help diffuse some of the negative and untrue stereotypes about the debt collection industry and that he hopes his company will pave the way for future agencies and their collection strategies.
Debt M.D. and Dr. Fu have previously been featured in D. Magazine and in media outlets such as InsidePatientFinance.com and the Houston Chronicle. Debt M.D. is believed to be the only healthcare collection agency in the U.S. owned and operated by a practicing physician.
Listen to a copy of the KTSA interview with Dr. Hubert Fu here.
ABOUT DEBT M.D.
Founded by Dr. Hubert Fu, Debt M.D. is a healthcare debt collection agency based in the Dallas/Fort Worth area that serves healthcare clients across the U.S.