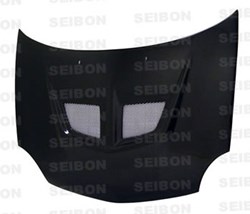 La Puente, CA (PRWEB) January 20, 2013
The webmaster at ILoveBodyKits.com recently updated the website to showcase the newest Honday S2000 body kits the company currently has in stock. With the new additions, the website now offers more options than ever to help give one of the most popular car models a brand new look.
Since the Honda S2000 is one of the most popular cars currently on the market, there are a number of options for body kits. With the competition being so high, that means many of the prices are lower than normal. For under $500, a person can have their choice of several full body kits on the website. Along with the full body kits, there are pieces available if a person only wishes to upgrade a certain part of their Honda S200.
Customers can also shop from other Honda products, including headlights or any Honda Prelude performance parts. By simply typing in the make and model of a car, all of the current options pop up for people to sift through.
To learn more about the newest Honda S2000 body kits, or any other products, visit http://www.ilovebodykits.com/category/98/Honda-_S2000/Exterior_Body-Styling_Full-Body-Kits.html.
About ILoveBodyKits.com
I Love Body Kits specializes in providing the ultimate auto shop user experience online. From body kits to specific tail lights, the company offers a little bit of everything for all makes and models of cars currently on the market.
SBWire (http://s.tt/1ysxt)