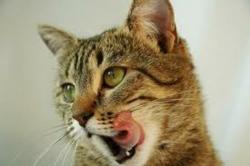 We have considered what a cat in the wild would eat, and have tried to create recipes that mirror this
Bakersfield, California (PRWEB) January 22, 2013
SpiritDetox.com recently announced the release of a series of recipes for healthy food and treats for cats. The recipes contain raw food ingredients to better meet the nutritional and health needs of common housecats, mirroring what they would eat in the wild. Customers can visit SpiritDetox.com to access the complementary recipes.
When asked about the ingredients in the recipe, Albert Milligan of SpiritDetox.com said, "We have considered what a cat in the wild would eat, and have tried to create recipes that mirror this. While we are not veterinarians, we do understand the nutritional needs of animals. We have also tried these recipes on our own cats, and they do very well with them."
The recipes are designed to serve as the primary source nutrition for cats. Unlike commercial cat foods, which contain filers and carbohydrates, these recipes contain only raw meets and fresh produce, with the addition of SpiritDetox.com's Nutramin pet supplement.
According to Mr. Milligan, "As long as they are used with a supplement, like Nutramin, they contain all of the nutrients a cat needs for a healthy life. We recommend Nutramin, as it contains 57 minerals and trace elements for your pet's health." The recipes can serve as a tasty treat for cats to use on occasion, or they can completely replace traditional cat food.
About SpiritDetox.com
SpiritDetox.com is dedicated to informing consumers about the benefits of raw clay. They carry a full line of clay-based supplements, personal care products and pet care products. In addition, their website is full of information about the healing power of clay. To learn more about clay for yourself, visit http://www.spiritdetox.com.