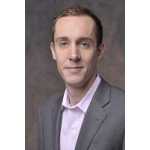 Seattle, WA (PRWEB) January 30, 2013
Cameron Johnson, Seattle Broker for the ITEX Trade Exchange, was interviewed by Ben Brashen, Host of the Brashenomics Radio Show. This was a great show about a subject that many people are not aware of, and Cameron was able to bring out some clarity on the subject.
Ben started the show by saying: "I was with some friends the other day and I mentioned the Trade Exchange Concept, and they had no idea what I was talking about. Please explain this marketplace concept to the listening audience."
Cameron explained: "Instead of buying the things you need and want with cash, members use ITEX Dollars, which they earn by selling their products and services to other members. These go into your trade bank account. You can then spend your ITEX Dollars on whatever you want! The ITEX Marketplace is a network of business members that offer a wide variety of products and services around the United States and Canada."
Cameron added: "Most businesses who join a trade exchange have excess product or services they can sell. For example, if you are a media company you might have Ads or air time you can sell. Or a restaurant for example, might not be able to keep the restaurant full all the time. By joining a trade exchange you can attract 'trade member' customers to your restaurant. The ITEX Dollar revenue you earn from these customers can be used in lieu of cash for business or personal expenses, with the goal of keeping more cash in your pocket. In addition, these new clients may in turn bring their 'cash paying' friends and business associates. A'win - win' situation for the member."
Ben said that he had heard about ITEX Trade Directors, but didn't understand their full role in the company. Cameron explained that Trade Directors act like a sales force promoting the member's products and services to an ever expanding network of new customers, throughout the country, both online and offline. They also assist members in locating items to purchase for their business or personal needs.
Take a look at what Patricia Doyle, Owner of M.G. Floral had to say about her ITEX experience: "With ITEX I can pay for things that ordinarily wouldn't be practical during slow times. Working with ITEX Members is nice, they are business owners like me and since they want to spend their ITEX dollars, it's a much easier sell."
To watch the entire radio interview on YouTube visit: Benefits of Organized Trade