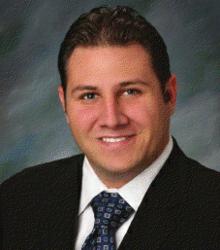 The reason I created the survey was to find out what my customers and the market's real needs are.
San Diego, CA (PRWEB) January 22, 2013
Rent insurance to cover lost rents due to downturns in the economy and market deterioration is being developed by Surmount Insurance Services, Inc of San Diego, CA. In order to help structure the policy to benefit the policy holder Surmount has developed a 1 minute survey for commercial real estate owners, managers, investors and lenders.
Surmount understands time is valuable and is offering a $25 Visa gift card to any commercial property owner, manger, investor or lender that takes the "one minute" survey. The company expects to have the Income Protection Insurance (IPI) available in six months through an AM Best "A" rated carrier.
"I have always focused my business on customer satisfaction. In order for me to help my customers get the most out of my products I go to them for input," stated Roger Stewart, President. "The reason I created the survey was to find out what my customers and the market's real needs are. Then structure a product that delivers just that."
Dan Wick a long time client of Surmount has this to say, "They are there when I need them. Their solutions to my problems are customized to my business."
Interested parties can also opt-in to receive updates to the IPI availability at http://www.surmountinsurance.com/
ABOUT THE COMPANY
Surmount Insurance Services maintains a full staff of professionals, which allows them to successfully manage the risk and insurance programs of their clients after the initial assessment.
The company's approach, on the clients' behalf, is to get the best coverage at the best prices from the most financially secure insurance carriers. The company helps clients assess and buy the insurance needed when it's needed based on their risk from the right markets at the right price. Surmount customizes solutions, not off-the shelf products.
Surmount Insurance Services clients vary by size, industry, geography and risk exposures. Surmount is organized to serve clients efficiently and effectively, delivering tailored solutions based on complexity of the risk, and matched to clients' buying styles.
Specialties
Aerospace, Construction, Energy, Gaming, Healthcare, Life Science, Manufacturing, Real Estate, Transportation, Technology, Wholesale