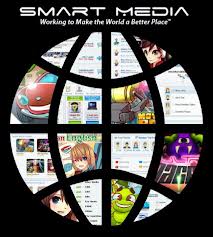 Facebook will still rule the scene in 2013, but the company's disregard for its users will be hard to ignore and the tide will continue to shift against the social giant.
~Laura Spaventa~
Shamrock Lakes, IN (PRWEB) January 22, 2013
Global Education Movement is a strong proponent of online privacy and personal freedom and for this reason alone is pleased to announce its endorsement of 2 new companies, Mega and Smart Media Technologies both of whose focus is quite the opposite of what seems to be the current trend of selling users privacy as an additional source of revenue. These 2 companies offer no-cost products to their end users and are built solely on a foundation of privacy first.
Kim Dotcom's new Mega.co.nz launched on Jan 20, 2013, the 1 year anniversary of the police raid on his home that shut down the ever popular site Megaupload. Like Megaupload, Mega allows users to upload and share up to 50 gigabytes of data at no cost. According to Kristen Gelineau of the Associated Press, "The key difference is an encryption and decryption feature for data transfers that Dotcom says will protect him from the legal drama that has entangled Megaupload and threatened to put him behind bars."
The decryption keys for uploaded files are held by the users, not Mega, which means the company can't see what's in the files being shared. Dotcom argues that Mega — which bills itself as "the privacy company" — therefore can't be held liable for content it cannot see."
As far as Megaupload we have to agree with Co-founder of Apple Steve Wozniak who says "The case against Megaupload, Kim Dotcom is 'Ridiculous' ".
Smart Media Technologies' Home Page Pays launched on Jan 31, 2012 and is another no cost new product that also has a foundation of privacy. While Home Page Pays was released nearly one year ago its privacy features were not all that obvious to end users since they were not sharing any information. But with the soon to be released version 2 now in phase 2 of beta testing, the privacy features become very obvious and show that like Dotcom's new Mega that they are on the cutting edge of new privacy innovation. With the additional no-cost product line in HPP v2 comes a new type of privacy based Social Network, Smart Mail, Smart Chirp and Smart Chat. These new products carry top of line security that ensure no one but the sender and receiver have access to the information shared. SMT's team of elite programmers have worked together for the past 13 years creating online bank security software and users can feel safe in knowing that provided they create a strong password the chances of their information being compromised is no greater than when they use online banking.
Another interesting feature about HPP v2 is not only is the end users privacy protected and not sold to make extra profits as others are doing, but SMT is actually sharing the advertising revenue with their end users - an industry first.
These are cutting edge ideas in the world of Internet Privacy and while the rest of the world shouts online privacy is a thing of the past at least these two companies are exclaiming not if we have anything to say about it. G.E.M. is a strong supporter of personal privacy and commend both companies for going a step further to defend everyone's God given rights to privacy and free speech.
About G.E.M.
Global Education Movement is a US based not for profit organization dedicated to raising awareness of no-cost web-based products and services in the area of education and personal privacy.