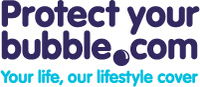 (PRWEB UK) 23 January 2013
Fitness, health and weight loss are frequently top the list of resolutions for New Year's but if the gym visits are already decreasing in frequency then technology could be the saviour. Protect Your Bubble, specialty insurance company, has a list of some technological gadgets that are not only fun but can also help keep that resolution right through to summer time.
1. Zumba Fitness for Xbox 360 – Zumba is the latest exercise craze, and game manufacturers have picked up on the idea. The premise of Zumba is a fast, Latin dance that incorporates exercise and fun, which should take some of the drudgery out of fitness. Follow the instructor and during the game it makes small tweaks to increase the effectiveness of the workout. Two players may face each other or workout as a group in a large number of different venues: night club, industrial warehouse, rooftop or stadium. The Xbox 360 version needs the Kinect system for game play.
2. Kinect 2 – Still in the hush-hush stage with Microsoft but leaked onto the Internet, the Kinect 2 has the technology world buzzing about potential usage. Not 3D and not virtual reality glasses, the new Kinect 2's primary technology gadget will be something between the two and considerably better. Imagine the virtual world and the real world that melds together almost perfectly and thus, the Kinect Glasses project. Kinect 2 will also track four players at time instead of two, but the glasses are certainly the big thing to look for.
3. The Burn Machine – Rocky Balboa hammered a side of beef and then on a speed bag. Sadly, unless access to a processing plant or boxing gym is in the neighbourhood, the chances of either are limited. Enter the Burn Machine, a 7kg gadget that replicates the actions of boxers and speed bags, working the body's core and cardiovascular system simultaneously. As the actions of a speedball are completed, work lunges, walk or run with the Burn Machine and get benefits of a full body workout.
4. Wii Fit & Balance Board – Nintendo's primary machine is being replaced with the WiiU, but Wii Fit is still popular with the adults.. Wii Fit is the game, but the Balance Board makes the game an exercise. Workouts range from Obstacle Course to skateboarding or flapping arms to make a virtual chicken fly. Each can be customized to a particular user, estimate caloric bur achieved. Have fun working out and not even realize it.
5. BodyMedia Core 2 Armband – Put this gadget on an arm and start a workout or daily routine. The gadget tracks caloric burn, activity levels and sleep patterns. Sensors run a full gambit of measuring tools such as: temperature, heat flux, heart sensor, galvanic skin response and a 3-axis accelerometer. The accelerometer is a comprehensive measure of fitness and health. Bluetooth ready, it is easily combined to an app on a smart phone. Interchangeable faceplates, straps and cuffs are available for the fashion conscious workout fan.
6. Fitbug Orb Watch – One of the most difficult parts about exercise and changing lifestyles is motivation. This watch is a pocket coach of motivation that monitors activity and sleep patterns. Bluetooth sends stats to iOS or Android devices and the app crunches the numbers of caloric burn, steps taken, sleep efficiency and walking pace. The gadget and website acts as a personal trainer with targets, games, challenges and motivation, with a small monthly fee. The Orb is schedule to for release in late spring 2013 in the U.K., just in time for summer.
Getting in shape is a good thing; losing a gadget that helps get into shape is a bad thing. Protect Your Bubble offers gadget protection for smart phones, cameras, games consoles and all at wallet-friendly prices. Visit Protect your bubble for additional information or a free quote.
Protect your bubble is an online gadget insurance provider, offering great value insurance cover for smartphones, mobile phones, iPhones, cameras and more.
Get an instant quote for your gadgets via the following URLs:
Games Console Insurance - uk.protectyourbubble.com/gi-games-console-insurance.html
Mobile Phone Insurance: uk.protectyourbubble.com/gi-mobile-phone-insurance.html
iPhone Insurance: uk.protectyourbubble.com/ip-iphone-insurance.html
Camera Insurance: uk.protectyourbubble.com/ci-camera-insurance.html
Find Protect your bubble UK on the following social networks:
Facebook: facebook.com/ProtectYourBubble
Twitter: twitter.com/protectyrbubble