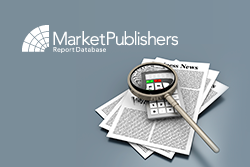 London, UK (PRWEB) January 21, 2013
In spite of the stable gradual growth of the China's glutamine market, the local industry currently involves only few glutamine producers. In 2012, the Chinese glutamine output was estimated at approximately 1,750 tonnes. In 2011, above 78% of the Chinese glutamine was exported. The China's glutamine market is expected to continue growing in the upcoming years driven by the rising demand for the product, especially from the health care industry, in the country and abroad.
Nanchong Kangjian Biotechnology Co., Ltd., Linghua Group Co., Ltd., Meihua Group Co., Ltd., Shandong Baolingbao Biology Co., Ltd. and Hunan Hanjingrui Amino Acid Co., Ltd. are amid the key glutamine market participants in China.
New market research report "Glutamine Research in China" worked out by Guangzhou CCM Information Science and Technology Co., Ltd (CCM) has been recently published by Market Publishers Ltd.
Report Details:
Title: Glutamine Research in China
Published: December, 2012
Pages: 25
Price: US$ 8,000.00
http://marketpublishers.com/report/organic_chemicals/amines/glutamine-research-in-china.html
The report provides an extensive guide to the glutamine market in China, besides offering a snapshot of the global glutamine market trends. The research discloses relevant information on the market size, major factors influencing and shaping the market, market structure and also reveals the consumption and demand statistics. The study presents profiles of the top 5 Chinese glutamine producers and describes key distributors and end users of glutamine in the country. The report contains an overview of glutamine applications and glutamine annual output data. It also reviews main sales channels and market strategies. Moreover, the future outlook for the market and forecast on supply and demand dynamics, market value and prices are at hand in the report.
Reasons to Buy:

A detailed analysis of the glutamine market in China helps to understand current market situation and trace major market trends.
The extensive examination of the market structure assists in determining of main segments driving the market growth.
An in-depth review of the top glutamine producers, distributors and end users allows to get a picture of the competitive environment, assists in the developing of successful business strategies and searching for perspective partners.
The future forecast gives a possibility to trace the probable future development of the market.
More new research reports by the publisher can be found at CCM page.