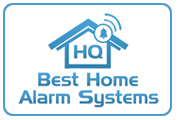 Visit BestHomeAlarmSystemsReviews.com to compare the best home security companies.
Chicago, IL (PRWEB) January 21, 2013
BestHomeAlarmSystemsReviews.com (BHASR), a leading provider in publishing independent home security system reviews has published their top 3 tips on how to choose the best home security system company.
According to BHASR's senior editor, Mike Bristow, "Consumers now have a lot of options when deciding what home security company to select to protect their home. With dozens of home security companies in the market it can be difficult to know which one to select and also what features are most important. This is exactly what the information published on BestHomeAlarmSystemsReviews.com aims to provide — an easy to use website where all of the research is already done for the consumer. BHASR strives to not only educate consumers on the best security systems on the market but provide them with information that helps them live a safer and more secure lifestyle."
The Top 3 Tips to Choose a Home Security System are:
CONDUCT RESEARCH: There are many ways to conduct research including reading customer and editorial reviews, speaking to friends and family and viewing Better Business Bureau ratings online. To make this process simple the BestHomeAlarmSystemsReviews.com website provides all of this information saving consumers time.
COMPARE OFFERINGS: There are multiple home security monitoring plans available from each provider and an endless amount of equipment configurations. The plans to look for are ones that provide intrusion, fire and carbon monoxide detection as these are the main threats to a home. The number of home security sensors will vary based on how many doors and windows are in the home. Additionally, monitoring plans that offer remote access from an iPhone or Android device are very convenient as they allow homeowners to remotely arm/disarm the home security system as well as stream video from a wireless home security camera.
GET THE BEST PRICE: After narrowing down the search for the best security system companies, call them and ask about their latest promotions. Often times the home security companies will match a competing offer. Consumers can also visit BestHomeAlarmSystemsReviews.com as the website is up to date with the latest promotional offerings from the leading security providers.
About BestHomeAlarmSystemsReviews.com
BHASR is dedicated to providing unbiased and independent reviews of home security companies that offer monitoring services. Consumers can compare the features of the leading providers directly on the BestHomeAlarmSystemsReviews.com website.