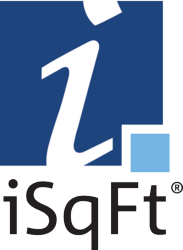 The best, highest purpose for this program was to generate innovation, growth, and jobs and iSqFt has done all of those things.
Cincinnati, OH (PRWEB) January 23, 2013
In 2002, the State of Ohio started a program called the Innovation Ohio Loan Fund, which was established to invest in promising companies, ideas, and technologies. The idea was to get much-needed resources into the hands of businesses that, with adequate capital, could grow, create jobs for Ohio residents, and generate more tax revenue for the state.
One company used that money to do all of those things and more, and still managed to pay back the loan more than a year early. This is a story of cooperation, innovation, and good news in bad times.
In 2007, a technology company named iSqFt was awarded a loan of more than $2 million, based on its detailed plan to create a best-in-class application for the commercial construction industry.
"That was a pretty good day," says iSqFt President and CEO Dave Conway, "but you definitely feel the weight of that, the sense of responsibility. You never forget for a moment that you've been entrusted with a pretty sizeable amount of taxpayer money."
The plan centered on not just updating the company's existing platform, but creating a new one from scratch. "Strategically, this was really important," says Conway. "Our existing software was good, and our users liked it, but we needed extensibility so we could do all the great things we wanted to do."
Conway continues to encourage his team to listen to its customers. "We knew what they wanted from [a software platform]." Perhaps more important, says Conway, was a long list of brand new ideas. "If you know not just what your customers say they want, but what they want to do, you can create some really innovative software."
Today, iSqFt 10, as the new application is known, is a huge success, and was honored with a Constructech Top Products Award. But that's not the point of this story.
The real story is that in December of last year, 16 months ahead of schedule, iSqFt paid back its loan from the state's Innovation Ohio Loan Fund. In fact, on a loan of $2,205,000, the company repaid $3,335,556--a total return of $1,130,556 in interest and fees. "That's a great return for Ohio taxpayers," says Conway.
"iSqFt is a shining example of an Ohio company getting it done right," says Christiane Schmenk, director of the Ohio Development Services Agency, which houses the loan servicing office. "I am pleased to see the successful outcome of the state's investment and applaud the company for its responsibility and business achievements."
The Innovation Ohio Loan Fund provides loans for acquisition, construction and related capital costs of technology, facilities and equipment purchases. The fund was created to assist existing Ohio companies in developing next-generation products and services within the state's key industry sectors.
Maybe best of all, the iSqFt has continued to grow, increasing its payroll by 89 percent in just four years. "And that's absolutely the kind of result the state hopes it will see from these loans," says Tracy Allen of JobsOhio, the private job-creation organization that now markets the Innovation Ohio Loan Fund to interested companies. "The best, highest purpose for this program was to generate innovation, growth, and jobs and iSqFt has done all of those things. It's great to see such a success story."
About iSqFt
iSqFt is a leading software-as-a-service company, serving the commercial construction industry by offering its subscribers access to a network that connects tens of thousands of general contractors, subcontractors, suppliers, and manufacturers. iSqFt helps its customers thrive by offering the information and tools they need to work more efficiently and profitably.
Founded in 1993 as Construction Software Technologies, Inc., Cincinnati-based iSqFt serves as strategic partner for the Associated General Contractors of America (AGC) and local AGC chapters. iSqFt is also a proud member of the U.S. Green Building Council, and is committed to the practices of sustainable design and construction.
iSqFt has twice been included in Inc. magazine's list of fastest growing private companies, and has been named one of the Business Courier's "Best Places to Work" four consecutive years.
For more information about iSqFt and its applications, visit http://www.isqft.com or follow us on Facebook and Twitter.
About the Ohio Development Services Agency
The Ohio Development Services Agency works with partners across business, government, academia and the nonprofit sector to build strong communities that support job creation. Development provides financial, informational and technical assistance to those making an investment in Ohio, ensuring a vibrant economic future for all Ohioans. Visit http://www.development.ohio.gov. Also, follow us on Facebook http://www.facebook.com/OhioDevelopment and Twitter http://www.twitter.com/OhioDevelopment.
About JobsOhio
JobsOhio is a private, non-profit corporation designed to provide Ohio a competitive advantage in the creation and retention of business. By working at the speed of business, JobsOhio will assist in driving economic development across the state.