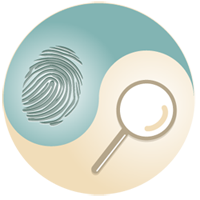 It's important to protect your brand and the experience customers have with it, especially online.
Charlottesville, VA (PRWEB) January 22, 2013
Branding and search marketing are often treated as mutually exclusive, but learning to integrate the two strategies yields positive results. Janet Driscoll Miller, President and CEO at search engine marketing firm Search Mojo, and Pam Fitzgerald, Founder and Managing Partner at branding and marketing firm The Ivy Group, will discuss the ways to overcome potential branding and search marketing challenges in the upcoming webinar entitled, Harmonizing Branding and Search to Achieve Optimal Results. The webinar will be held on Thursday, January 24, 2013 at 2:00 p.m. ET.
During this webinar, Miller and Fitzgerald will cover best practices for designing a website that is both attractive to visitors and search engine-friendly. "Many people think of a brand as a logo, but in fact it conveys an entire experience for customers," said Fitzgerald. "It's important to protect your brand and the experience customers have with it, especially online. I'll be addressing specific examples of how successful brands keep their promise online through their websites and messaging."
"How companies want to present brand messaging online, however, can often conflict with the keywords searchers use to find a brand," said Miller. "I'll be covering creative ways to develop website messaging that integrates the most appropriate search keywords while staying true to the brand. We'll also discuss how to protect your brand online to present the best brand presence in search results."
The webinar is designed for marketing and branding professionals who want to learn more about creating a fully-integrated marketing and branding strategy.
To register for the webinar, go to http://www.search-mojo.com/lp/branding.
About Search Mojo
Recently ranked on the prestigious Inc. 5000 list as one of the fastest growing businesses in America, Search Mojo specializes in search engine marketing, social media advertising, content marketing and analytics services. Founded in 2005, Search Mojo uses the latest information and techniques to help companies improve their conversions and lead generation through search and social tactics. Learn more about Search Mojo at http://www.search-mojo.com or read our blog, Search Marketing Sage, at blog.search-mojo.com.
About The Ivy Group
The Ivy Group specializes in marketing, consulting, research, branding, advertising, graphic design, website development and public relations. Since 1989, the full-service marketing firm has worked with clients across the nation from offices in Charlottesville and Philadelphia. The Ivy Group has earned the American Marketing Association's designations for Excellence in Marketing on 12 occasions. For more information, visit http://www.ivygroup.com.