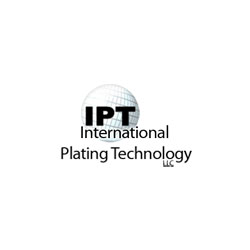 Hartford, CT (PRWEB) January 22, 2013
Recognizing the need for a strong internet presence for future business, International Plating Technology, LLC (IPT), a Bristol-based designer and manufacturer of plating equipment, anodizing lines and continuous process systems, announced the launch of their newly re-designed website targeting a small but lucrative market. Having been in operation for over ten years the partners at IPT decided it was time to upgrade its site in order to keep up with an evolving marketplace that is using the web more to locate manufacturers of metal finishing systems and equipment. IPT only works on a handful of projects each year and they need their site to attract as many bids as possible.
The partners at IPT discovered over time that many prospects use the web for initial research on manufacturers and suppliers and that a dated or dull web site could be a factor in not getting certain accounts. Over the last year IPT has provided multiple projects for many major companies including United Technologies Corp., Pratt & Whitney and General Electric Aircraft Engines. Continuing to work with such high profile names will be necessary in the success of IPT in the future and they believe with the re-designed web site they will be able to clearly convey to visitors how their unique vendor alliance process allows for the best electroplating and anodizing equipment at the lowest cost.
Formed by former Napco and Baker Brothers engineers and vendors, IPT developed a business model that integrates the best designs from multiple vendor partners into the final product. The vendor alliance system allows IPT to provide the best equipment for each customer's unique applications at significantly lower costs than most competitors. Their project management approach to the design and manufacture of plating equipment, automated hoists, parts dryers and wastewater treatment systems provides each client their own appropriate level of need for their system purchases. Typical system needs include engineering/design procurement specification, equipment fabrication and installation services.
IPT recently expanded into a new manufacturing facility where all machines are produced and assembled prior to shipping. Due to the nature of the equipment being manufactured large space is needed for the assembly of waste treatment equipment including batch systems, clarifiers and evaporators and aqueous cleaning machines that can include large rotating baskets of fixtures up to 5,000 lbs. Using a turnkey approach, IPT designs often incorporate racks, barrels, baskets or custom designed parts fixtures as may be required.
International Plating Technology, LLC is located in Bristol, CT. Formed by partners and vendor alliances that combined have more experience than any supplier in the industry, IPT. LLC is a leader in the engineering and manufacturing of plating systems and is also a single source for dryers, cleaning machines, custom engineered process skids and equipment upgrades. By integrating a vendor alliance in its design and manufacturing process, International Plating Technology, LLC is able to provide the best equipment for each client at significantly lower costs. Visit their new web site at http://www.iptllc.com