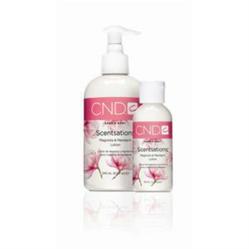 (PRWEB) January 21, 2013
eNail Supply is a successful nail supply online store serving beauty professionals and customers worldwide. The company announced recently that they will be increasing the stocks of some of their leading brands. This move comes as a result of high sales during the early part of this year. The company's management team revealed they had exceeded their forecasted targets for January already and stocks of key brands like Zoya nail polish, the Creative nail design range and Creative Scentsations, would all need to be replenished ahead of schedule in order to meet with the high customer demand.
During what is usually a quiet time of year for most companies, eNail Supply are experiencing high sales and their busy trading is set to continue.
CEO of eNail Supply, Mr Sudeep Arya explained the healthy sales figures by saying, "We serve the beauty industry. It is an industry that while seasonal in terms of colors and trends, is not seasonal in terms of demand. Our customers are always looking for the best quality products and need access to their favourite brand ranges throughout the year. The management team and I are certain that the popularity of brands like Creative nail design and Zoya nail polish, and our customers' need for quality products is what is maintaining these high sales figures. We have to makes sure stock levels were adequate for demand so these plans will address this. Our customers expect their nail supply online store to have all the products they need exactly when they need it.""
The company reported that stocks of Creative Scentsations were running so low last week that they had to arrange for a rush order from their own suppliers.
Mr Arya said, "We don't want a situation where our customers have to wait, so we have acted quickly. Stock levels must be maintained so there is no disruption or delay for our customers. From their order to the delivery of their nail supplies, we want to ensure things run smoothly and quickly for everyone."
eNail Supply recently increased the size of their stock storage facilities as a result of high sales last year. It seems this development was well timed indeed. Management reported the increase in storage space has been essential especially with this further increase in the levels of stock. They need to hold significantly large quantites of the most popular brands. They are keen to ensure the full range of popular hand, feet and nail products is available for their customers as soon as they are ordered.
Management did acknowledge however, that achieving the right balance is not easy and involves careful monitoring of sales. They are always careful to watch how levels of stock and sales are performing. While they are busy making sure that demand is met, especially during this unusually busy period, they are determined to exercise care that the right products are ordered. This should not be a problem however as they are using direct customer feedback and sales figures to form their decisions on which products need extra stock.
While January is normally a very quiet month for retailers, especially after the boost of sales at the end of 2012, eNail Supply are enjoying a continued busy time with sales figures climbing every week. Their sales team have also been reporting the upward trend of sales. Their regular customers, they reported, are ordering the key brands as soon as they become available. The brands are popular with their clients and customers and so eNail Supply in turn have to make sure that stock levels can keep up.
The eNail Supply management team are now adjusting their targets for the coming months and ensuring their stock levels match. The company is gearing up for a profitable and busy year and say they are looking forward to continuing to serve the beauty industry with their favourite brands.
About us -
eNail Supply supplies professional and salon-quality beauty products for the hands, feet and nails. It stocks a huge rand of cheap nail polish brands including Creative nail design and Creative Scentsations, the whole range of Essie nail polish and Zoya nail polish, all from the popular nail supply online store and shipped worldwide. eNail Supply provide nail supplies online to licensed nail technician, aesthetician, depilatory professionals and beauty consultants as well as regular shoppers. It offers worldwide delivery and complimentary help and advice from a team of qualified technicians. Detailed information about discounted products can be found on the website.