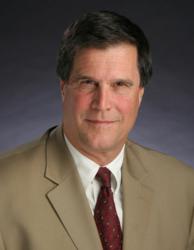 Help for Successor Trustees
Irvine, CA (PRWEB) January 23, 2013
A Successor Trustee is personally liable to the beneficiaries of a trust for any breach of duty. Typical breaches are failure to transfer or sell real property in a timely manner, failure to provide proper legal notice and failure to provide an accounting. This tip sheet is provided by Mark W. Bidwell, a California attorney to prevent such breaches.
A trust has three actors; the Settlor who created the trust, the Trustee who has the duty and obligation of managing the assets of the trust and the Beneficiary who enjoys the benefits of the assets of the trust. While the Settlor is living, he or she occupies all three roles.
Upon the death of the Settlor, new people step into the shoes of the Trustee and Beneficiaries. A person named in the trust as Successor Trustee has the duty of distributing the assets as directed by the trust. Persons identified as receiving assets of the trust are the Beneficiaries.
Trusts most often include real estate. To take control of the real estate the Successor Trustee must file an affidavit of death of trustee in the county where the real estate is located. The affidavit provides the Successor Trustee authority to either sell or transfer the real property.
More information on affidavits is available at Deed and Record. Deed and Record is an internet service to prepare affidavits and trust transfer deeds for Successor Trustees. Services include recording the deed with the County Recorder.
California probate code requires that within 60 days of death the Successor Trustee must provide notice to the Beneficiaries of the trust and the decedent's heirs that the trust has become irrevocable as well as how to contact the Successor Trustee. Beneficiaries are also notified they are entitled to a copy of the trust if they so request.
In addition to legal notice, an accounting is needed from the date of death to the final distribution of assets of the trust. An accounting keeps the Beneficiaries informed. An accounting also provides the information needed for filing federal and state tax returns for the trust.
Author's profile, Mark W. Bidwell is licensed to practice law in California. Office is located at 18831 Von Karman Avenue, Suite 270, Irvine, California 92612. Phone number is 949-474-0961. Mr. Bidwell markets through websites, http://www.BidwellLaw.com and http://www.DeedandRecord.com.
Deed and Record is an online service to prepare affidavits and quit claim deeds for real property transfers into or out of trusts, remove former spouses and gifting. The online service records deeds it has prepared with the appropriate government agency.