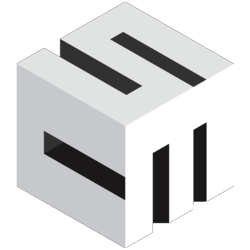 Self-hosting solution offers online businesses dedicated, top of the line servers which guarantee website up-time and performance.
New Jersey, NY (PRWEB) January 21, 2013
Shopping Cart Elite [http://www.shoppingcartelite.com has just launched its Self-Hosting solution, adding it to their extensive list of eCommerce solutions. The Chief Executive Officer of Shopping Cart Elite, Igor Soshkin, felt the demand for self-hosting solutions, when government clients were requesting their own security policies, and enterprise clients were demanding more redundancy.
Self-hosting, as the name suggests, is a technical term used to refer to when businesses use their own servers as opposed to subscribing to a third party hosting solution. When using a shared hosting package to host an online store, each subscriber would have limited access to the server. Everything from CPU time to bandwidth would have to be shared. This limits a website's capacity to handle traffic and also greatly hinders a business's growth in the long run.
Shopping Cart Elite's self-hosting solution offers businesses dedicated, top of the line servers which guarantee website up-time and performance. Of course, these are not the only factors in the equation:
Security: All of the servers are equipped with the highest level of PCI security, thereby ensuring safety of customers' personal information during transactions.
Back Ups: The backup options enable businesses to store their website's information on a remote server. So in case of a server malfunction, store owners can rely on the backup server.
IT Staff: Businesses can have dedicated IT staff continuously monitoring their website. All technical complications are handled immediately, and the performance of the store is not affected.
A quality, hassle- free and affordable hosting solution -something online businessmen will love to hear more about.
About Shopping Cart Elite:
Shopping Cart Elite is for online retailers who are dissatisfied with the limitation of their Shopping Cart, shoppingcartelite is a sophisticated shopping cart that will completely automate your business, unlike Shopping Carts by BigCommerce, Volusion and Shopify, we have created a system that doesn't require you to pay thousands of dollars to App partners to have marketing and SEO tools for your business, we made a great product and bundled it all into one complete turnkey package.
The company's vision to facilitate eCommerce coupled together with its aim to formulate adequate software solutions is what drives it to innovate online businesses. Since its inception in 2009, Shopping Cart Elite has partnered and integrated many third party solutions to help run businesses more efficiently, and some of our top clients today include WheelsNoLimit, Yarkuza, MimoUSA, PartsEngine and many others.