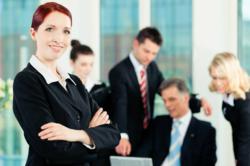 Washington, D.C. (PRWEB) January 22, 2013
Recent technological advancements have brought in a complete selection of networking tools including forums, blogs, and social media. Missouri State Business Network advocates for the power of networking as a promotional and advertising instrument. Networking strategies become even more important in the light of its increasing influence on business and personal development.
Creating and nurturing a business on its journey to success is a real challenge even for the most talented and experienced of entrepreneurs. Networking can be a powerful and influential partner when trying to penetrate the target market. As the nation's networking authority, Missouri State Business Network provides members with the tools required to reach the right audience and transform prospective leads into actual sales.
Members Share Their Expertise And Professionalism
Missouri State Business Network supports networking as part of any organization's marketing initiatives. Thus, networking becomes the digital avenue that enables members to do more than simply strengthen their existing client base. Networking has the power to extend the reach of businesses to new markets, enhance credibility and reputation, promote products and services, showcase members' proficiency in the field, and highlight their career's greatest accomplishments,
Here are the most effective networking tools that members of Missouri State Business Network have access to:
Networking Forums - Forums have the power to unlock ideas and source new business for our members. MO-SBN's networking forums are the place where members share ideas and thoughts about a variety of business topics relevant to their industry and profession. This ultimately creates a viable communication channel where they can highlight their expertise, benefit from useful business advice and create strategic partnerships.
Local Chapters Meetings - A business has many facets and a local chapters meeting explores all of these facets by sharing thoughts and experiences that are relevant for members. Local chapters meetings are the key to creating a network of like-minded people who can inspire members in their business endeavors.
About Missouri State Business Network
Missouri State Business Network (MO-SBN) is a career and business development program established to promote job growth, commerce and networking. It is equipped with the tools, expertise and connectivity to help businesses expand their influence while forging strategic alliances necessary to attain higher levels of achievement. With its integrated infrastructure, MO-SBN holds a powerful online platform for building fundamental connections on a local, state and national scale.