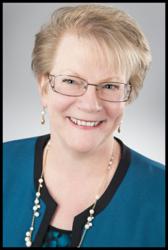 Maintaining the focus and the motivation long enough to achieve the goal can be accomplished with the right implementation plan.
Orlando, Florida (PRWEB) January 22, 2013
New Years Resolutions across America are quickly fading into oblivion, but Change Management expert, Marianne Carlson, believes there are ways to salvage goals and revive a resolution for real success in 2013. "Almost everyone who makes a New Years resolution, fails," says Carlson, "but it's not impossible to reach those goals. It just takes the proper planning and framework."
Carlson, whose company, Emcie Systems, has been providing businesses with strategic and managerial advice since 2008, believes that New Years resolutions are great tools for individuals and also for companies, and that maintaining the focus and the motivation long enough to achieve the goal can be accomplished with the right implementation plan. Carlson offers the following tips to help an organization get back on track, and stay there, through the course of any change project.
1. Forgive failures. Change is hard, and the human brain is hard-wired to resist it. So if an organization is slipping away from the path toward their goal, it's important to understand that it's natural and normal to embrace the comfortable status quo.
2. Review the reasons behind the goal. Embrace the positive results that will result from achieving the goal. If the goal is to decrease operational costs by 10%, how will success in that effort impact the people who have to implement the changes? If the positive results aren't enough to motivate the worker bees, the goal needs to be revised, or the reward needs to be improved.
3. Provide incremental goals. Breaking the annual goal into monthly, or better yet, weekly goals can greatly enhance motivation. What can be accomplished today, or this week? What will this week's challenge look like? And what will be the reward for achieving that weekly goal? Incremental goals should have their own timeline, their own management scheme, and their own rewards for success. When those incremental goals are achieved, it boosts the motivation to further the greater goal and to focus fresh on the next incremental goal.
New Years resolutions generally fail because it's difficult to keep the brain motivated to fight the natural resistance to change. "By following these steps," Carlson says, "the individual – or the organization – can improve their odds for success."
About Marianna Carlson:
Marianne is a leader in helping businesses and professionals strategically plan and implement change and transcend difficult corporate transitions. She the author of Ten-Fold Marketing: Growing Your Business by Growing Your Heart, and is also an accomplished speaker and corporate trainer. When change presents problems, Marianne presents solutions. Find out more at http://emcie.com/mariannecarlson/.