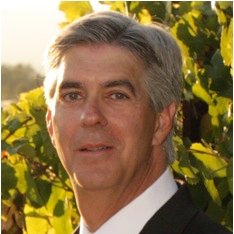 Nexus is truly an exceptional organization that spans the gambit from basic infrastructure services up through trusted strategic advisory relationships with their customers.
Valencia, CA (PRWEB) January 23, 2013
Nexus IS, Inc. (Nexus) announced today that Paul Caracciolo has been hired as Chief Healthcare Officer of the Nexus Connected Healthcare Practice. For the past 8 years Mr. Caracciolo has been CEO of his own consulting business, Direct HIT, Inc., a healthcare management and information technology (IT) consulting firm.
"Paul has held key leadership positions within the healthcare community, including time spent at City of Hope, Duke Medicine and the Stanford organization," said Waheed Choudhry, Nexus President and COO. "Over the past year, Paul and I have spent time getting to know each other and exploring how to join forces. I am very excited that he has decided to join our family and I am looking forward to the many great contributions he will make at Nexus."
Paul will blend his talents, knowledge and industry relationships with our Healthcare practice to assist in driving accelerated growth. He will be focused on Strategic Business Development, Portfolio Development, and Consulting Services development.
"Nexus is truly an exceptional organization that spans the gambit from basic infrastructure services up through trusted strategic advisory relationships with their customers. Nexus also has a great reputation for affording so many talented individuals the opportunity for professional growth and success," said Caracciolo. "We have an unprecedented market opportunity ahead of us and I am enthusiastic about my expanded role and continuing the Nexus commitment to our valued associates, customers, and vendor partners."
About Nexus
Based in Valencia, CA, Nexus IS, Inc. leverages its extensive experience and expertise to enable organizations to Connect, Collaborate, and Create. We do this by providing expertise in end-to-end technology solutions based on five distinct, yet complementary practices: Collaboration, Data Center, Borderless Networks, Business Video, and Managed Services. Nexus partners with industry leaders including Cisco, EMC, VMware, NetApp, Citrix, Microsoft, and NEC to ensure its customers are provided the most comprehensive and competitive solutions. Nexus serves the private sector, from small business to the Fortune 500; and the public sector including local, state, and federal government. Additionally, Nexus has highly specialized vertical market practices including education, retail, hospitality, and healthcare where it has developed proprietary applications that turn unified communication into clinical workflow solutions. For additional information, please visit http://www.nexusconnectedhealthcare.com