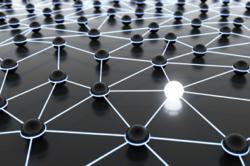 MO-SBN understands the importance of powerful connections for efficient business and career development.
Washington, D.C. (PRWEB) January 22, 2013
In today's spirited business environment success depends on the ability of the ability of entrepreneurs to differentiate their business from the competition. Entrepreneurs focus their efforts on building influential and beneficial partnerships that have the power to develop their business and extend their network. Missouri State Business Network presents the opportunity of an exclusive alliance designed to help members to build sustainable connections and drive their company's growth.
As an authority in career and business development, Missouri State Business Network understands the importance of powerful connections for efficient business and career development. Thus, they are offering a full spectrum of programs and tools to serve the needs of every business.
Networking Forum
The networking forum is the perfect place for members to exchange business ideas and share their expertise and insights. Equipped with the adequate features to perform transactions or look for job vacancies, this is a place where members exchange creative and inspiring ideas. Local chapters meetings are clearly the solution to meet other members, make new friends, and have fun.
Strategic Alliances
Members of the Missouri State Business Alliance will enjoy incredible shopping experiences marked with significant benefits. The network has set up dependable and strong alliances with distinguished and well-reputed retailers so that members can enjoy exclusive discounts on their preferred brands and items. More, their Concierge Team will assist entrepreneurs with all those tedious tasks that may interfere with their career and business interests such as travel arrangement or entertainment reservations.
Advertising Opportunities
Missouri State Business Network is recognized as an advertising authority that has the capacity to offer a variety of advertising avenues to its members. One of their most efficient advertising tools is the Work+Plus Magazine that is exclusively created and written by their members. A publication that reflects the views and insights of their members, the magazine is an efficient channel to for brand communication and visibility enhancement.
Career Resource Center
The Career Resource Center presents a unique job board where members can customize their searches and discover a variety of temporary and permanent positions in different industries. Furthermore, Missouri State Business Network grants two scholarships annually to reward the efforts of those members who wish to expand their educational foundation.