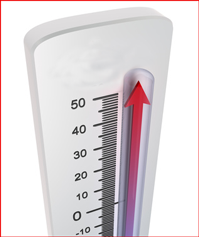 with the appropriate positioning, we will generate and identify new projects via targeted education via SpecialChem platforms
PARIS, France (PRWEB) January 24, 2013
Huntsman Advanced Materials has recently entered into a partnership with SpecialChem for Commercial Acceleration support. Huntsman Advanced Materials holds a broad portfolio of high performance structural thermosets and semi-formulated products to enhance performance of adhesives and composites.
SpecialChem will support the execution of Huntsman Advanced Materials' business development strategy for Epoxy Specialty Components in the European Adhesives and Composites markets. The custom Commercial Acceleration Solutions have been designed to bring speed and market reach, and act as an extended arm of Huntsman Advanced Materials business development team. The purpose of this collaboration is to educate the adhesives and composites market about epoxy specialty components benefits with a strong focus on High Temperature Resistance and Fast Cure performance; and to generate and identify active projects at adhesives and composites players.
"Our collaboration with SpecialChem helps us to establish and reinforce the benefits brought by Huntsman Advanced Materials that different market segments are valuing", said Jason Willis, Marketing Manager. "With the appropriate positioning, we will generate and identify new projects via targeted education via SpecialChem platforms".
For more details about Huntsman Advanced Materials Epoxy Specialty Components and their use in:

http://www.specialchem4polymers.com/tc/solutionsdatasheet.aspx?t=1096&lr=prw
http://www.specialchem4adhesives.com/tc/solutionsdatasheet.aspx?t=1079&lr=prw
About Huntsman
Huntsman is a global manufacturer and marketer of differentiated chemicals. Our operating companies manufacture products for a variety of global industries, including chemicals, plastics, automotive, aviation, textiles, footwear, paints and coatings, construction, technology, agriculture, health care, detergent, personal care, furniture, appliances and packaging. Originally known for pioneering innovations in packaging and, later, for rapid and integrated growth in petrochemicals, Huntsman approximately 12,000 employees and operates from multiple locations worldwide. The Company had 2011 revenues of over $11 billion.
About SpecialChem
SpecialChem accelerates Technology and Business Development in Chemicals and Materials. Since the year 2000, our teams of industry experts have created the world's largest online professional network dedicated to chemicals and materials. This network includes more than 500,000 engineers, formulators, product developers, marketers, applicators and brand owners across the globe. Through our vertical industry websites, these professionals have unlimited access to content and services dedicated to Product Selection, Innovation Watch, Online Courses and Open Innovation.
Our network of profiled members plus the visits of more than 3.2 million professionals per year to our websites are unique assets for chemicals and materials suppliers in search of Commercial Acceleration Solutions (launching new technologies / new products, penetrating new applications / new geographies or extending their market reach) and for professionals in Open Innovation scouting new technologies or looking for out-licensing opportunities that are related to chemicals and materials.
Forward-Looking Statements
Statements in this release that are not historical are forward-looking statements. These statements are based on management's current beliefs and expectations. The forward-looking statements in this release are subject to uncertainty and changes in circumstances and involve risks and uncertainties that may affect the company's operations, markets, products, services, prices and other factors as discussed in the Huntsman companies' filings with the U.S. Securities and Exchange Commission. Significant risks and uncertainties may relate to, but are not limited to, financial, economic, competitive, environmental, political, legal, regulatory and technological factors. In addition, the completion of any transactions described in this release is subject to a number of uncertainties and closing will be subject to approvals and other customary conditions. Accordingly, there can be no assurance that such transactions will be completed or that the company's expectations will be realized. The company assumes no obligation to provide revisions to any forward-looking statements should circumstances change, except as otherwise required by applicable laws.
Source: SpecialChem
Contacts:
Patricia ALBISSER
Market communication manager at Huntsman
advanced_materials@huntsman.com
Emmanuel RAPENDY
Marketing Director, SpecialChem
commercial-acceleration@specialchem.com
+33 1 72 76 39 29