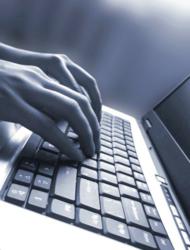 Our goal is to give every student the most bang for their training buck.
Harpers Ferry, WV (PRWEB) January 23, 2013
MindCross Training, an online training provider whose sites include the popular WeTrainAdjusters insurance adjuster training site is proud to announce that they have been accredited by the Better Business Bureau, and have become a BBB Accredited Business with an "A+" rating, the BBB's highest possible rating.
MindCross Training provides training to a diverse range of students including property adjusters, education professionals, and others.
"MindCross is committed to offering our students an excellent training experience at an affordable price. We feel that the Better Business Bureau's accreditation and A+ rating is a reflection of that commitment," says Scott Hutton, Managing Partner for MindCross. "We've built our business on the strength of our offerings, and through the excellent customer support we provide before, during, and after the students purchase our training. As a BBB accredited business, we pledge our commitment to putting our customers' needs above all else."
MindCross offerings include independent property adjuster training available at their popular property adjuster training website. In addition, they've built customized offerings for clients such as e2Value and NCADD of Middlesex, Inc. in New Jersey.
"The economy is still tough" continues Hutton "we try to make our online offerings engaging, fun, and affordable. Our goal is to give every student the most bang for their training buck."
Individuals or organizations interested in learning more about MindCross' offerings can contact them directly at 304.725.2617. Insurance professionals can also visit http://www.wetrainadjusters.com to learn more their offerings for property adjusters.
About MindCross
MindCross Training is a boutique provider of innovative learning solutions for all organizations large or small. MindCross customized offerings are focused on reducing the cost of training while maximizing results. MindCross focuses on building training solutions that engages the learner and promote educational success. MindCross has been helping clients implement successful training solutions for over 10 years.