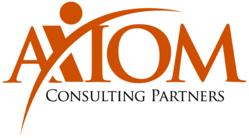 The HR function will evolve into a more strategic corporate asset, as talent management is acknowledged as critical to the execution of corporate strategy.
(PRWEB) January 23, 2013
The January 2013 edition of workspan magazine features "A Five-Year Forecast for Global Talent Management Trends" written by Paul Dinan and Aaron Sorensen, Ph.D. of Axiom Consulting Partners.
Based on their own observations and conversations with human resources (HR) leaders from a variety of prominent global companies, the authors outlined four key issues that will shape the focus and function of HR over the next five years.

HR's Evolution as a strategic partner --The HR function will evolve into a more strategic corporate asset, as talent management is acknowledged as critical to the execution of corporate strategy.
HR as a more attractive career path -- As the awareness of talent management as a significant competitive advantage increases, the field will become more attractive as a choice for top talent who historically pursue careers in traditionally strategic or analytical fields, such as corporate development or finance.
Going "Glocal" – HR executives will be challenged to balance the demands of global corporate policies and local conditions as companies enter new markets in the search for growth. The trend toward a more global and interconnected business world will also drive new approaches in talent development and deployment.
Social media, big data and emerging technology -- The amount of people-related data in various corporate systems combined with new technologies is fueling innovation. Human resources is being forced to come to terms with the proliferation of Facebook, LinkedIn, Twitter and blog platforms that are changing the ways individuals and teams communicate, give feedback and measure performance.
"While the pressure to deliver has never been greater, the opportunity for HR executives to directly impact business performance and strategy execution is a prize well worth fighting for," said Dinan.
Sorensen added, "Five years from now, in 2017, we should know whether HR has made the leap to becoming a genuinely strategic function, or if it has been bypassed by leaders and line managers with their own increasingly sophisticated talent management awareness and competencies."
Taking Action
To create a more valuable, strategic role for HR in the years ahead, the authors offer several recommendations:
Proactively discuss business and talent management issues with key stakeholders, keeping an eye towards integrating HR plans more squarely within specific business initiatives. Instead of trying to secure a "seat at the table," HR should focus on enabling line leaders to develop and execute the talent agenda the rest of the organization needs to run the business most effectively and profitably.
Consider the long-term impact of HR plans within various industry scenarios and ask whether there are alternatives that would offer greater long-term benefits for the organization. There will be a pressing need for HR professionals with better business acumen, broader business experience and exposure, enhanced communication skills, and more strategic thinking.
Take a lead role in the area of social media, which can have a huge impact of an employer's customer value position. Instead of waiting for the marketing or communications team to take total ownership of social media, ensuring leaders are aware of the benefits and risks associated with social media, and partnering with marketing and communications to build a coherent communications strategy aimed at all stakeholders, including customers, employees, candidates and regulators.
The volume of data currently being generated by human resources and talent management systems is significant and will continue to grow. The HR function needs to add the capability to translate vast amounts of data into analytics and insights about how to attract, develop, deploy and retain talent.
About Axiom Consulting Partners
Axiom Consulting Partners works side-by-side with leaders to deliver pragmatic solutions that drive results. Our services help clients clarify strategy, focus on the highest priority sources of value and align their capabilities, processes and people to deliver sustainable, profitable growth. We always look at a client's challenges through the lenses of business strategy, organization design and talent management – it's why they choose us over firms that operate in just one of these disciplines.