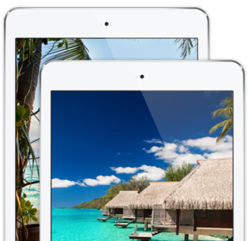 Boca Raton, FL (PRWEB) January 22, 2013
ByOwner, a leading online classifieds marketplace, today announced a giveaway to reward users of its newly launched service. Simply by posting an advertisement for a vacation property for rent, ByOwner users will be automatically entered to win one of five new iPad Minis.
According to the U.S. Census, vacation, seasonal and recreational housing represents 3.1 percent of all housing units—or 3,604,216 vacation rentals in the continental United States. More than half (51 percent) of all vacation rental owners use online classifieds to market their property and drive occupancy. With a database of hundreds of thousands of ads—and with key partnerships with other online listing services—ByOwner brings value for vacation rental owners by bringing qualified traffic to their ads.
"ByOwner is excited to be out in the wild and launched, and we can't think of a better way to celebrate than to help people enter to win a late Christmas present," said Tony Gibbons, chief executive officer at ByOwner. "Property owners, managers and brokers, and consumers who sell online are generally entrepreneurial and on-the-go. The iPad Mini is a perfect match to their lifestyle, and allows them to post products for sale on ByOwner easily and remotely."
Entering the sweepstakes is as simple as posting a free vacation rental ad on ByOwner.com. The iPad Giveaway begins January 22, 2013 and ends February 14, 2013 at 11:59pm. For complete details, official rules and to post your ad to enter, visit http://byowner.com/ipad.