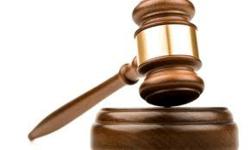 the prevalence of abnormal lung functioning among employees was several times higher than would be expected
San Diego, CA (PRWEB) January 22, 2013
AttorneyOne.com, a recognized authority on law, updated the website recently and they are now actively providing expert opinion in view of the recent news on Diacetyl lawsuits.
As the Indianapolis Business Journal published on December 26th, 2012, Sensient Flavors reached a settlement with state regulators to pay a smaller fine in exchange for agreeing to reduce the amount of Diacetyl used at its Indianapolis plant (case no. 1:2011cv01622, Indiana Southern District Court). Diacetyl is a chemical found in a variety of foods and beverages like beer, wine, and butterscotch flavoring and, most commonly, used for the butter flavoring in microwave popcorn. The IBJ reported that, in June 2010, the National Insitute for Occupational Safety and Health (NIOSH) released a health-hazard report on the Indianapolis plant that found the prevalence of abnormal lung functioning among employees was several times higher than would be expected in the overall population.
As CBS News published on September 20th, 2012, jurors awarded a Colorado man $7 million in damages as he developed "popcorn lung" after eating two bags daily for 10 years, being exposed to Diacetyl (case no. 1:2008cv00091, Colorado District Court).
Taking into consideration the latest developments, AttorneyOne.com updated the website and, now, can actively provide an expert opinion including how to get in contact with legal counsel easily and inexpensively in case of alleged Diacetyl severe complications. Sean Burke, director of Media Relations for AttorneyOne.com, adds that the relevant information illustrates that people continue to file Diacetyl lawsuits. "For that reason", he continues, "our focus should squarely fall on getting the word out and assisting people in finding the right legal assistance."
On May 15th, 2012, several coffee production plant workers filed a lawsuit in the Texas Eastern District Court (case no. 6:2012cv00327) claiming that they are suffering from lung disease as a result of exposure to Diacetyl. Plaintiffs worked in a coffee production facility where some of the flavoring agents contained Diacetyl.
AttorneyOne.com has further information on Diacetyl lawsuits including how to get in contact with legal counsel.
Headquartered in San Diego, CA Attorney One was founded in 2004 and is not a law firm. They offer a nationwide legal service which helps consumers find the best representation for their legal needs. You can learn more about Attorney One at our website http://www.attorneyone.com. You can also find us on Facebook at http://www.facebook.com/AttorneyOne. Checkout earlier news from us at http://www.prweb.com/releases/2013/1/prweb10341817.htm