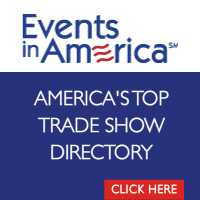 "With a free page on EventsInAmerica.com, event and meeting planners have an opportunity to promote their skills and services to the industry," said Mark Travers, publisher of EventsInAmerica.com
St. Louis, MO (PRWEB) January 23, 2013
The online events directory, EventsInAmerica.com, today launched a new section of its site dedicated to event and meeting planners. Any event planner can now build a full page on EventsInAmerica.com (EIA) at no cost to promote his or her skills or business. This offer is available to corporate, non-profit, association, hospitality, government and independent event and meeting planners.
"Event and meeting planners are an important part of our business," says Mark Travers, publisher of EventsInAmerica.com. "And we want to help them succeed."
Creating a page is an easy 2-step process:
1. Sign up for a free Contributor account at:
http://www.eventsinamerica.com/signup-contributor.html
2. Then create a promotional page using the pre-established 'Add Your Planner Page' template at: http://www.eventsinamerica.com/event-planner-search-results.html
"It takes about 20 minutes to complete an event planner page using our template. There's no cost. It's easy to do. And the planner will generate increased visibility for the next year," says Travers.
Event planners can add the following to their own promotional pages:
1. A headline about their company
2. Website, phone, email and social media links
3. A lengthy description of their services, including links
4. Up to 6 photos
5. Certifications and designations
6. Specialty areas
7. Unique differentiators
8. Clients served
9. Price list.
Many of the fields are optional, so the planner can add as much information as she or he wants, or as little.
Several event planners have already taken advantage of this free promotional opportunity. To view completed pages submitted by other planners, look here: http://www.eventsinamerica.com/event-planner-search-results.html
EventsInAmerica.com is a comprehensive online directory of tradeshows, conferences, meetings, conventions, fairs and festivals in the USA and Canada. Event planners can add their events to EIA to get additional visibility at no cost. In 2012, over 800,000 people visited EventsInAmerica.com for event information.