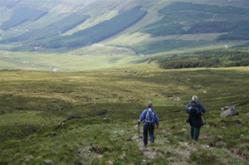 Where Fashion Meets Function!
Lady Lake, Florida (PRWEB) January 22, 2013
Walking-Canes.net has put together a collection of Hand Carved Walking Canes and Sticks from some of America's best craftsmen. These craftsmen go to great details when crafting from raw wood to make each walking cane a masterpiece. Over the years there has always been the back yard craftsman who took a twig from the tree and carved and sanded the wood until it became a perfect work of art. Today that same process is still alive.
Hand Carved canes come in many different types of wood and many different types of carvings. The most popular of the wood used today is Ash, Hickory, Bamboo, Red Oak, Maple, Sweet Gum and the most sought after of all wood the Diamond Willow. Each of these woods create a special look. The craftsmen today create many variations of styles in the wood while they carve. The most popular being the Twisted Shaft Walking Cane and the Turn Knob Hiking Stick. Hikers are particular about the sticks used while on the trail and often turn to the back yard craftsman to make a stick that meets the requirements that are needed by the hiker. Take a look at the collection of hiking sticks offered on the website and take a look at the Hand Carved Walking Canes offered.
Many of the sticks carved today come from the vernacular folk art of the area. Generations of cane makers have designed and made walking sticks a hobby, but also a skill that generates an income to supplement the family income. Chisels and knives are the main items used in carving walking canes and sticks by these craftsmen.
The customer service department cane help choose a stick or cane that is right for you. Call 1-928-1774 for information or help in obtaining a hand carved walking cane that is a work of art. Free Form Walking Sticks and Canes make the individual person using it unique.