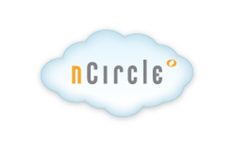 San Francisco, CA (PRWEB) January 21, 2013
nCircle, the leader in information risk and security performance management, today announced the availability of the Device Profiler 4000 (DP 4000), a new, high performance vulnerability scanning appliance designed to support advanced vulnerability scanning requirements including web application and SCAP configuration scanning.
nCircle Suite360™ solutions are designed to meet the complex vulnerability scanning requirements of the largest, most sensitive networks in the world. The new DP 4000 provides nCircle customers with a state-of-the-art, high performance appliance capable of scanning the largest networks, providing the greatest vulnerability coverage in the industry.
Over the last five years, vulnerability scanning, an important and well-established security best practice, has become significantly more complex. With an average of 5,000 new vulnerabilities discovered every year over that period, the sheer number of conditions a vulnerability scanner must check for has exploded. In response to the increasing threat environment, most organizations are scanning a greater percentage of their network devices far more frequently.
Additionally, 70% of security threats are directed at web application vulnerabilities. Protecting web infrastructure requires specific vulnerability scans that evaluate applications for web-specific vulnerabilities such as cross-site scripting, SQL injection and cross-site request forgery.
Even though vulnerability scan requirements continue to escalate, many organizations also find it necessary to restrict scan traffic to limited time windows to preserve network performance and continuity.
The new DP 4000 addresses all of these issues and, at the same time, doubles the scan speed of current hardware. The DP 4000 has been optimized to include SCAP configuration compliance scanning and vulnerability scanning in the same infrastructure, dramatically reducing the total cost of ownership.
The nCircle DP 4000 is a hardened, 1U rack-mountable scanning appliance that discovers and assesses every IP address on a global network for over 70,000 security conditions. Included in this discovery and assessment are:

All devices on the network
All operating systems
All applications, including web applications
All open ports
All protocols
Virtualized infrastructure
Operating system and application vulnerabilities
Web application vulnerabilities
SCAP-compliant configuration data
nCircle scanning appliances are security hardened for deployment in the most sensitive networks in the world including critical infrastructure and governmental organizations.
In his paper The Evolution of Vulnerability Management, Mike Rothman, president of Securosis, noted: "Traditional vulnerability scanners do not provide enough context to help organizations prioritize their efforts. Vulnerability scanners that meet today's more advanced requirements have evolved from single purpose products into a multi-purpose strategic platform that includes configuration assessment, policy management, patch assessment and data integration with other security tools."
The DP4000 is available now. For more information about nCircle IP360, please visit https://www.ncircle.com/index.php?s=products_ip360.
About nCircle Suite360
nCircle provides the world's most comprehensive suite of solutions for agentless security and configuration auditing for physical and virtual IT environments. nCircle's solutions combine the broadest discovery and deepest assessment of networks and their operating systems, applications, vulnerabilities and configurations with advanced analytics to help enterprises reduce security risk and achieve compliance. nCircle solutions include IP360™ for enterprise vulnerability management, PureCloud™ for cloud-based vulnerability scanning, WebApp360™ for web application scanning, Configuration Compliance Manager™ for configuration auditing and file integrity monitoring, Certified PCI Scan Service™ for PCI scanning, Suite360 Intelligence Hub™ for advanced reporting and analytics and Benchmark for and security performance management.
About nCircle
nCircle is the leading provider of information risk and security performance management solutions to more than 6,500 businesses and government agencies worldwide. nCircle solutions enable enterprises of all sizes to (1) automate compliance and reduce risk, and (2) measure and compare the performance of their IT security program with their own goals and industry peers. nCircle solutions may be deployed on a customer's premises, as a cloud-based service, or in combination, for maximum flexibility and value.
nCircle has won numerous awards for growth, innovation, customer satisfaction and technology leadership and has been ranked among the top 100 best places to work in the San Francisco Bay Area. nCircle is headquartered in San Francisco, CA, with regional offices throughout the United States and in London and Toronto. To learn how you can more effectively protect your company visit us at http://www.ncircle.com.
nCircle is a registered trademark of nCircle Network Security, Inc. All other registered or unregistered trademarks are the sole property of their respective owners.