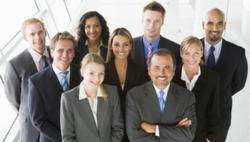 LA-SBN shares with it's members the power of networking strategies in reaching their target market
Washington, D.C. (PRWEB) January 23, 2013
Networking is considered the newest and most effective marketing solution that enhances business and career development alike. Alert about the latest trends in the marketing field, Louisiana State Business Network announces the introduction of innovative and modern networking vehicles to boost brand communications and improve the efficacy of marketing plans.
Louisiana is the home of numerous businesses operating in various industries and thus, a challenging setting for new enterprises. Their success often depends on the strategies and vehicles employed by entrepreneurs to access the Louisiana market. Louisiana State Business Network shares with members the power of networking and its efficiency in reaching the desired audience with the most appropriate message.
Louisiana State Business Network emphasizes that even well-established businesses can use the advantages of networking to add new customers to their existing client base. Moreover, the LA-SBN's tools are designed to fortify current connections while forging and nurturing new ones at the same time. Reputation is a business' greatest asset and networking can only contribute to reinforcing a company's reputation and integrity.
Louisiana State Business Network Introduces two off its Most Efficient Networking Tools that empower members to advance on their journey to a successful career or business:
Networking Forums - The networking forum designed and implemented by LA-SBN's experts was particularly conceived to establish and sustain connections that are fundamental to career and business maturity. The networking forum is the place where members perform business transactions and exchange ideas on business and career related topics. Also, their networking forums feature fundraising and job recruitment.
Local Chapters Meetings - Local Chapters Meetings allow members to get together and impart business and professional experiences while revealing their impressions and suggestions about products, services, trends, resources, and the newest developments. Launched as a career enhancement tool, the Local Chapters Meetings is also a good place to make new friends and enjoy a unique networking experience.
About Louisiana State Business Network
Louisiana State Business Network (LA-SBN) is a career and business development program established to promote job growth, commerce and networking. It is equipped with the tools, expertise and connectivity to help businesses expand their influence while forging strategic alliances necessary to attain higher levels of achievement. With its integrated infrastructure, LA-SBN holds a powerful online platform for building fundamental connections on a local, state and national scale.