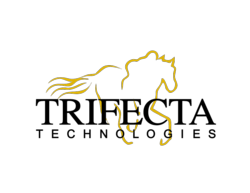 John's experience and insight into emerging technologies has proved to be incredibly valuable and a major contributor to our growth as a company
Allentown, PA (PRWEB) January 22, 2013
Trifecta Technologies, the cloud-based business solutions provider headquartered in Allentown, Pennsylvania, has promoted John Wetzel to Vice President, Solutions Delivery, effective January 10, 2013. Since 2009 Mr. Wetzel has served as Senior Technical Architect and also as Director, Web Applications Practice at Trifecta Technologies.
Prior to 2009, Mr. Wetzel was the Vice President of Information Technology for Active Data Exchange in Bethlehem, PA.
Mr. Wetzel's background includes extensive enterprise-level architecture and development experience with Internet, mobile, and cloud-based applications using a wide array of software and middleware technologies.
"John's experience and insight into emerging technologies has proved to be incredibly valuable and a major contributor to our growth as a company," said Doug Pelletier, founder and president of Trifecta Technologies. "By accepting this position, John extends his leadership role at Trifecta as we continue to design, build and deploy innovative cloud-based solutions for our customers."
Mr. Wetzel grew up in the Lehigh Valley and was Valedictorian at Northampton Area High School before entering Schreyer Honors College --a leadership program at The Pennsylvania State University at University Park, where he received his Bachelor of Science in Electrical Engineering. Mr. Wetzel also holds US Patent #7814172, issued in 2001, for the creation of a Syndication Methodology to Dynamically Place Digital Assets on Non-related Web Sites.
ABOUT TRIFECTA TECHNOLOGIES
Founded 22 years ago, Trifecta Technologies develops award-winning, innovative, and high-value cloud, social and mobile applications. Trifecta is an IBM Premier Business Partner, Salesforce.com Silver Cloud Alliance Partner and Heroku Platinum Partner, with a rich history of helping clients achieve successful outcomes. Trifecta was recently named one of the Top 10 Fastest growing Companies in the Lehigh Valley, one of Best Places to Work in PA 2012, and named to the Inc. 5000 list of Fastest Growing Companies in America. Trifecta is headquartered in Allentown, PA with development centers in Toronto, Ontario and Visakhapatnam, India.
To learn more, visit trifecta.com.
Contact:
Michael Corr
Trifecta Technologies
Director of Marketing
610.530.7200