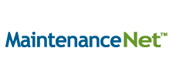 We've successfully differentiated ourselves in the market with a data-driven, automated approach to helping manufacturers and their channel partners generate more recurring revenue..
Carlsbad, California (PRWEB) January 22, 2013
MaintenanceNet, Inc., the leading provider of service annuity solutions, today announced it exceeded all growth expectations in 2012 with a record-breaking year and more than $2.3 billion in automated service quotes generated for its customers, including leading manufacturers and their channel partners. In addition, the privately held company reported year-over-year revenue growth of nearly 115 percent worldwide along with a 60 percent increase in staff.
"We've successfully differentiated ourselves in the market with a data-driven, automated approach to helping manufacturers and their channel partners generate more recurring revenue, whether from service contract renewals, product refresh opportunities or upselling and cross-selling across their installed base," said Scott Herron, president and CEO of MaintenanceNet. "In 2013, we'll continue to invest heavily in innovation, our technology platform and our team to help our customers overcome the data transformation challenges that prevent them from achieving their most important sales goals."
In 2012, MaintenanceNet earned a number of significant new client contracts and also expanded its agreements with existing customers. With data-driven automation tools, technologies and services that help these businesses close more "high-volume, low-dollar" service contracts -- which can number into the thousands each month and are difficult to track and manage – MaintenanceNet has become the go-to provider in this complex market.
"For end customers, our approach ensures that valuable IT assets continue to be protected by service agreements, and for manufacturers and their partners, it translates into millions of dollars in new revenue streams and stronger ties with customers and channel partners – all as a result of our low-touch, no-touch data driven automation solutions," Herron said.
More than 70 percent of service contract quotes that were automated for MaintenanceNet customers in 2012 were low-dollar contracts valued at less than $2,500, said Herron, with the remainder being in the $2,500 to $25,000 range.
Award-Winning Year for MaintenanceNet
Industry-wide recognition also played a pivotal role in MaintenanceNet's success in 2012, with its Service360 Auto Quote technology deployment earning a Gold award in the "Generating and Nurturing Leads" category for the 2012 Marketing Excellence Awards, which are hosted by ITSMA, the leading marketing association for technology, communications and professional services providers. The Auto Quote deployment doubled renewal rates for a leading networking technology manufacturer and was cited by ITSMA for delivering business intelligence to generate and nurture leads, uncover new revenue streams and deliver reliable customer information to extend service quotes to more than 10,000 small-to-midsize business (SMB) channel partners.
Additional 2012 recognition for MaintenanceNet included a finalist selection from the San Diego Business Journal for the company's CEO, Scott Herron, as Most Admired CEO; a Workplace Excellence Award from the San Diego National Society of Human Resource Management, which honored MaintenanceNet as one of San Diego's best places to work; a Stevie Award for Sales Automation Excellence; and a Bronze Award from Golden Bridge for Best U.S. Customer Deployment for driving increased service sales for Comstor, a value-added distributor.
About MaintenanceNet
MaintenanceNet empowers the world's leading manufacturers and their channel partners to expand the scope and success of their service sales initiatives. The company has delivered billions of dollars in service revenues, while also improving overall customer satisfaction and retention for the businesses it serves. The key to MaintenanceNet's success is its proficiency in turning incomplete or inaccurate customer data into actionable business intelligence that drives revenue and profits for manufacturers. MaintenanceNet's Service360 cloud-based platform and Auto Quote solution expedites and automates sales processes, and provides a channel-friendly approach to service quoting, ordering and renewing. For more information, visit http://www.maintenancenet.com or call 866-699-7212.
###
MaintenanceNet is a registered trademark of MaintenanceNet Incorporated.