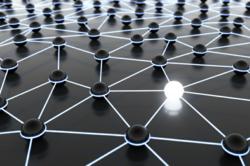 Having a network of influential connections is essential for the success of a business.
Washington, D.C. (PRWEB) January 23, 2013
As they embark on the road to entrepreneurship, business owners discover the opportunities as well as the challenges of nurturing the success of their business. They understand the many facets of the business process that encompasses finance, marketing, and management. Understanding their need to capitalize on the potential of their business, Louisiana State Business Network is an active promoter of business growth.
Having a network of influential connections becomes essential for the success of any business. Smart networking contributes to the establishment and development of brand identity and helps penetrate the targeted market. Louisiana State Business Network has developed highly efficient tools to help members communicate the right message to the right audience message and raise brand awareness at the same time.
Membership with Louisiana State Business Network will bring a complete selection of unique benefits and services including:

Work+Life Magazine – A publication where members can source useful business tips, learn about the latest developments in their industry or profession, share their proficiency, or showcase their business and accomplishments, the Work+Life Magazine is exclusively written by contributing members in their common efforts to enhance business growth and increased performance.
Strengthen Business Branding And Identity - The brand is the most important asset and the driving force behind the growth of any organization. Louisiana State Business Network understands the challenges of establishing and building a trusted brand and offers effective marketing avenues to give businesses the positive publicity that they requires. Members can enjoy the benefits of having a personalized action website, a customized video and press release and be present on key social media networks.
Expand Your Network – The larger the audience is, the higher the conversion rate will be. Within this context, Louisiana State Business Network provides an efficient networking tool in the form of networking forums where members exchange their insights and views on relevant business and industry developments.
Businesses have the potential to grow into flourishing organizations and members can enhance their expansion with the effective business tools and strategies that come with their membership with Louisiana State Business Network.
About Louisiana State Business Network
Louisiana State Business Network (LA-SBN) is a career and business development program established to promote job growth, commerce and networking. It is equipped with the tools, expertise and connectivity to help businesses expand their influence while forging strategic alliances necessary to attain higher levels of achievement. With its integrated infrastructure, LA-SBN holds a powerful online platform for building fundamental connections on a local, state and national scale.