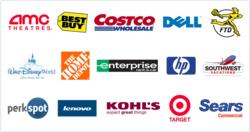 Louisiana State Business Network is nationally recognized as a promoter of commerce that works through a network of state preferred vendors
Washington, D.C. (PRWEB) January 23, 2013
Running a business entails numerous decisions and efforts that will ultimately drive businesses to the peaks of success. Entrepreneurs become designers of creative strategies to help them attain higher levels of financial and professional achievement. The job of entrepreneurs is a never ending process that keeps them ahead of the competition and market. They need a partner to offer them the support required to manage their business efficiently and, at the same time, reward their efforts with unique benefits and discounts.
Louisiana State Business Network is recognized as the nation's authority expert in business development, networking and advertising. Understanding the specific needs of entrepreneurs, the Network will help members extend their reach to new markets, foster an excellent reputation and nurture their credibility. As an appreciation of their intensive efforts and hard work, they are introducing a complete selection of discounts and perks exclusively designed to meet the needs of their members.
Louisiana State Business Network announces the addition of the following member-only benefits:
Exclusive Discounts - Shopping is a pleasure especially for busy entrepreneurs and professional individuals who dedicate their lives to career and business development. Louisiana State Business Network has built a strong network of discounts with major retailers in the country where members can enjoy significant discounts and special promotions and offers on their preferred brands and items.
E-commerce Marketplace - Louisiana State Business Network is nationally recognized as a promoter of commerce that works through a network of state preferred vendors, trusted by millions of consumers. Through their membership members will reveals their products to millions of people who trust LA-SBN's network of accredited vendors, thus increasing their chance to transform visitors into actual customers. With a state accredited website, they will also eliminate all the tedious work that direct marketing involves.
Concierge Service - The most precious gift that one can offer to an entrepreneur is time. LA-SBN's concierge service allows members to enjoy their vacation or entertainment without sacrificing their valuable time with arrangements. . Louisiana State Business Network works through a team of professional experts who dedicate their expertise to help members maintain the equilibrium between their professional and personal goals.
About Louisiana State Business Network
Louisiana State Business Network (LA-SBN) is a career and business development program established to promote job growth, commerce and networking. It is equipped with the tools, expertise and connectivity to help businesses expand their influence while forging strategic alliances necessary to attain higher levels of achievement. With its integrated infrastructure, LA-SBN holds a powerful online platform for building fundamental connections on a local, state and national scale.