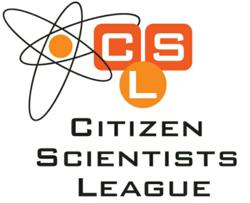 Clearwater, FL (PRWEB) January 23, 2013
The international Citizen Scientists League (CSL) announced today it is providing unprecedented access to thousands of professional scientific journals for its members.
According to CSL director and co-founder Dr. Sheldon Greaves, only scientists with corporate or university affiliation typically have access to scientific journals and databases. Expensive paywalls and prohibitive subscription fees shut out independent researchers and science hobbyists who want to read the latest scientific research, Greaves said.
"Subscriptions to professional scientific journals or databases can cost hundreds or even thousands of dollars per year," Greaves said, "and downloading individual papers can cost in excess of $30 or $40."
Now, working with EBSCO publishing, Greaves reports CSL members can access nearly 7,800 peer-reviewed, full-text scientific journals, additional periodicals, reports, and other documents, plus indexes for many other journals with no limits on searches or downloads. A one-year membership in the Citizen Scientists League costs $60.
"Amateur scientists have been left out of the conversation for far too long," notes Greaves. "Many amateurs do outstanding work that deserves to be part of the professional dialogue," he said, "but until they can access the professional literature that isn't going to happen." Greaves also points out that much of the scientific research in professional journals was funded directly or indirectly by taxpayer dollars, and "citizens should be able to read the results of research they help support."
The Citizen Scientists League (citizenscientistsleague.com) was founded in 2010 primarily to support science conducted by people working outside professional or academic communities. In addition to Dr. Greaves, other co-founders are Dr. Fritz Faulhaber, President and CEO of Micromo, and Forrest M. Mims III, one of America's foremost amateur scientists.