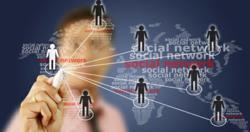 Networking and advertising tools that facilitate effective business management and marketing.
Washington, D.C. (PRWEB) January 24, 2013
The business world is defined by increased competition and countless challenges that test the skills and knowledge of entrepreneurs. The expert team of Louisiana State Business Network has designed several marketing tools to assist their members in their efforts to extend their business reach while catering to the specific requirements and needs of the market.
Louisiana State Business Network is well aware of the pains and struggles that entrepreneurs are faced with. The LA-SBN business development specialists have conceived networking and advertising tools that would facilitate effective business management and marketing. In addition, LA-SBN gratifies its members with services designed to simplify and improve their lives such as significant discounts on their favorite brands or full concierge service.
Business experts agree that publicity is essential for the success of any business. As a result, printed advertising materials continue to be an efficient tool. Thus, Louisiana State Business Network has everything covered in this direction with the U.S. Business Almanac, a publication syndicated to important institutions across the country and intended to add more value to a company's integrity and reputation on the market.
The U.S. Almanac is a high quality and distinguished printed directory where members of the Louisiana State Business Network are presented with the most impressive skills and accomplishments. As a result, members experience improved visibility for their brand and reinforce their position on the industry.
Louisiana State Business Network produces a wide selection of print materials for members including:
Certificate Of Recognition - Louisiana State Business Network has coined a tradition of endorsing members with a Certificate of Recognition featuring their Exclusive Platinum Seal. Tailored to embody the essence of every individual member, the certificate is a symbol of influential and trusted businesses.
Work+Life Magazine - A print material functioning both as a marketing tool and a source of reliable, hands-on information, Magazine holds a wide-embracing content submitted exclusively by members.
About Louisiana State Business Network
Louisiana State Business Network (LA-SBN) is a career and business development program established to promote job growth, commerce and networking. It is equipped with the tools, expertise and connectivity to help businesses expand their influence while forging strategic alliances necessary to attain higher levels of achievement. With its integrated infrastructure, LA-SBN holds a powerful online platform for building fundamental connections on a local, state and national scale.