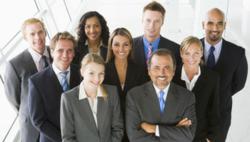 Enhance personal development, reach a higher level of achievement with LA-SBN
Washington, D.C. (PRWEB) January 24, 2013
Today, a job is no longer regarded as compensation, but as a means to enhance personal development and reach higher level of achievement. More and more people seek job opportunities that match their personality and lifestyle. Getting the right job is less about an attractive package and more about how the respective job will actually suit one's life.
Louisiana State Business Network understands the importance of finding the best job and responds with a comprehensive range of career enhancement tools made available for Louisiana members. In addition, the network promotes education as the premises of a successful career and provides members with specific programs to assist them in their educational endeavors.
With a digital-based Career Resource Center, Louisiana State Business Network shows its support for those who seek advice on their career options. Thus, members gain an authority partner that has the avenues to support them all the way through the development of their career.
Louisiana State Business Network assigns a series of career-enrichment tools including:
Work Smart Program - Louisiana State Business Network presents members with a smart program where senior expert members offer their insights and views on a variety of industry aspects. A source of useful information, the podcasts and articles on the Work Smart Program will help members stay ahead of their competition.
Exploring Your Career Options - A job board that allows members to perform personalized searches, this section is a great partner when it comes to sourcing the best job in Louisiana.
Mentor Program - A program that focuses on mentorship and guidance, the Mentor Program is a useful career improvement instrument where younger members can benefit from the expertise and guidance of their successful mentors in their specific career fields.
Scholarship Opportunities - As an advocate for education, Louisiana State Business Network grants two scholarships every year to offer financial support for deserving candidates who seek further development in their education.
About Louisiana State Business Network
Louisiana State Business Network (LA-SBN) is a career and business development program established to promote job growth, commerce and networking. It is equipped with the tools, expertise and connectivity to help businesses expand their influence while forging strategic alliances necessary to attain higher levels of achievement. With its integrated infrastructure, LA-SBN holds a powerful online platform for building fundamental connections on a local, state and national scale.