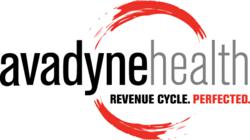 San Diego, CA (PRWEB) January 23, 2013
Avadyne Health, a leading provider of patient-centric outsourced revenue cycle management services and technology, is pleased to announce the launch of the company's new website: http://www.avadynehealth.com. The site offers a more contemporary look that reflects the company's leadership in the revenue cycle services and technology realm. To explore Avadyne's offerings, the site features a "goal-centric" approach that allows visitors to match desired revenue cycle outcomes with Avadyne's performance packages (combinations of services and technology).
"Our objective was to create a site where users can see not only what we have to offer, but how Avadyne can respond to revenue cycle challenges," said Lincoln Fish, Senior Vice President of Sales and Marketing.
To emphasize Avadyne's commitment to its customers' success, the lead box on the homepage addresses the company's mission, vision, and values in a welcome letter from the company's CEO, Moises Eilemberg.
Another box on the homepage, "Why Avadyne," delves deeper into the Avadyne difference. Avadyne's Next-in-Queue workpooling technology and Total Patient Experience model showcase Avadyne's advantages over its competitors. The enhanced website also includes videos, customer testimonials, and "fast facts" about Avadyne. Ongoing additions to the already interactive website will include more videos, monthly webinars, and an expanded social media presence.
About Avadyne Health
Avadyne Health is a revenue cycle workflow technology and patient-centric outsourced services firm serving more than 200 hospitals in 30 states. Avadyne services include self-pay billing, third-party claims resolution, denial management, and collection of post write-off accounts. Avadyne technology offerings include denials, A/R, financial clearance workflow, and monitoring tools. Client teams use Avadyne's Next-in-Queue technology to maximize patient access and business office outcomes. The Avadyne team works on the same technology in order to continuously adapt to meet client goals, challenges, and workloads. For more information, visit http://www.avadynehealth.com