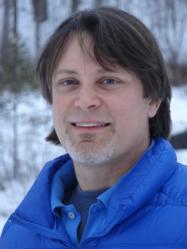 He has studied nutrition, reiki, yoga, and shamanic traditions.
Margaretville, New York (PRWEB) January 23, 2013
Theodore Leland Finkle comes to the Blue Deer Center, having been born and raised in the Catskill Mountains where both sides of his family have lived for nearly two centuries. His great-grandmother, Florence, had Native American ancestry in the Algonquin tribe and was an accomplished herbalist. He has been a stonemason for twenty years and has a background in the hospitality industry. For many years, he has studied nutrition, reiki, yoga, and shamanic traditions.
He received his early training at the Rudrananda Ashram and Restaurant in Big Indian, New York, where he lived and worked for three years in his early twenties. It was there that the fire of his creative and spiritual life was lit. During this time, he was immersed in culinary arts, kundalini yoga, music, painting, and sculpture. He recognized his connection with stone while building walkways, walls and sculptures throughout the Ashram property.
Theodore studied Hotel and Restaurant Management and was employed by numerous restaurants including the famous Café Mariposa at the Deer Valley Resort in Park City, Utah. When he returned to the Catskills he started the High Mountain Bakery, creating and distributing a line of organic energy bars. His most recent culinary undertaking was the Evergreen Bed & Breakfast, Performance Space, and Organic Café, which he owned and operated in Fleischmanns, New York. It was named by the Woodstock Times as one of the top three performance venues in the Hudson Valley.
Theodore's great-grandfather, Leland Tich, was a well-known Catskill Mountain folksinger, featured in the book Folk Songs of the Catskills. Also a musician and songwriter, Theodore toured the Hudson Valley in his late twenties, and then on to West Africa as a founding member (sax, keyboards & drums) of Fakoli (The Ancestors) Drum and Dance, led by Senegalese griot, master drummer, and "Prince of the Kora" Fode Sissoko. Theodore currently performs with his wife Pamela West as the band Diviner doing their original Folk Rock/Ambient tunes. They recently released a children's CD called Unicorn Crossing that won a Parents' Choice Award. Pamela is the founder and director of The Community Music & Arts Network, Angelfly Records, and a summer music camp for kids.
Theodore and Pamela have five children with a grandchild on the way. The family lives on a homestead in South Kortright, New York. Mr. Finkle is grateful for the opportunity to serve the Blue Deer Center as Center Manager.
The Blue Deer Center is a healing and spiritual Retreat Center located in the Catskill Mountains. This land was recognized by indigenous peoples over a century ago as a place of healing. Come experience the natural world from a place of heart and connection.