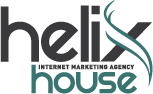 ...we have analyzed the needs of our potential consumers carefully, and identified an under served area.
(PRWEB) January 22, 2013
Helix House, an Internet Marketing industry leader, has announced the release of their new Search Engine Optimization (SEO) LITE suite. The SEO LITE suite combines all the necessary aspects of a full scale SEO campaign, but scaled down to fit the wants and needs of small businesses. "Over that last 7 years we have analyzed the needs of our potential consumers carefully, and identified an under served area. We found that businesses in some of our smaller markets struggle to pay for full scale marketing, and up to this point their only option has been to move forward with a unprofessional firm. We feel that our new SEO LITE packages, with a price point starting at $199, will fill that void for these specific businesses," stated Michael Donato, managing partner at Helix House.
This need, identified by the team at Helix House, has been statistically growing since 2007. With a rash of new small businesses and an increase in the cost of providing professional online marketing services, the industry has priced itself out of the small business market. This, in turn, has left the door open for un-reputable businesses to offer non-performing services at a low cost and see a large amount of initial consumer interest. Unfortunately, after just a few short months on these programs, clients quickly see that the firm they hired has no intention to deliver on their promises.
"We understand that it is tough running a small business. Our own firm was started out of a home with two owners, on a shoestring budget," adds Alona Rudnitsky, co-founder of Helix House. "At that time if someone had asked us for thousands of investment dollars, even on a sure thing, we would not have had the ability to participate. Our new SEO LITE packages bridge the gap for our consumers, offering the production of a large Internet Marketing Firm with the customer service and attention of your local boutique shop."
This new phase of Search Engine Optimization has truly revolutionized the options presented to small businesses. "It is a sad fact that we hear over and over again how these uncertified operations are only out to make a sale, and not truly interested in their client's bottom line. As a firm, we wanted to change the game, give these small businesses an option that will truly work for them, and fit within their budget," continues Michael. "Our LITE suite provides the same high quality of service and product that our consumers have come to know, but at a price point that can get them off the ground without breaking their budget."
Being paired with a dedicated agent and learning more about these revolutionary packages can be achieved by calling Helix House directly at 800-588-2188 or by visiting http://myhelixhouse.com.