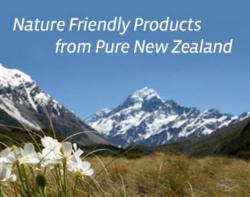 All products are either either made in New Zealand or made from raw materials sourced in New Zealand
(PRWEB) January 23, 2013
With unsettled weather this month in the UK filled with showers and snow in the north and east, the UK has been subject to extreme icy conditions and flood alerts have been released. Across the UK, over 5,000 schools have been closed for days due to these unsafe conditions. Traveling has become unsafe and temperatures are plummeting. In such cold foreboding conditions it is important for people in the UK to stay safe and stay warm, and having gear made of quality material makes a huge difference. Ecowool is New Zealand's premier showcase for sheep farming and wool production and have the finest quality New Zealand sheepskin, woolen and natural products. They offer a wide variety of natural sheepskin and wool products that are perfect to keep warm on a cold winter's night. Ecowool's product range includes sheepskin rugs, comfortable sheepskin boots/slippers, sheep skin fashion, knitwear, outdoor clothing, possum fur products, bedding, throws, nursery/baby/toddler needs, skincare, sheepskin accessories, jewellery, wool-care and more.
Ecowool is a New Zealand company based at Sheepworld. With over 20 years of experience Ecowool has a passionate team who are proud to represent the beautiful country they live in. Only the finest raw materials are put into their products and they reflect the untouched landscape of New Zealand which have been grown in clean alpine pastures with clear spring waters and fresh mountain air all around. Their customer policy is based on classic kiwi kindness and efficiency.
It can be hard to choose a gift to give someone so soon after the holiday season. For such tough choices Ecowool has a special gift page featuring thoughtful gifts that will keep your friend or loved one warm and comfortable during the oncoming winter. From plush Snow Mitts, Silver Possum Fur Cushions and Mohair Throws to Paua 'Wahine' Necklaces and Sheepskin steering wheel covers; Ecowool has a wide range of gifts that suit a number of different styles and needs.
Ecowool respects all their customers and has a famous "No Quibble Guarantee' policy ensuring that if customers are not 100% satisfied with their purchase or for any reason change their mind about a product, a full refund will be offered. Ecowool has been online since 2001 and ensures simplicity in viewing and ordering products. Ecowool rings true to its name and uses natural and renewable resources whenever possible. All products are either either made in New Zealand or made from raw materials sourced in New Zealand (or in a few cases Australia where stated). For more information on Ecowool visit their site at http://www.ecowool.com.