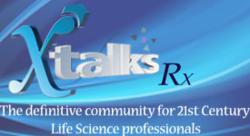 Toronto, Canada (PRWEB) January 22, 2013
By January 2013 the renewed European GDP Guideline will be published. The existing directive (1994) will be thoroughly overhauled and adapted to the medicines distribution developments of the past 20 years. Major development changes regarding internationalization and globalization will make supply chain in this region more complex and risky.
This presentation will discuss the number of new and diverse items that will be included in the new directive (eg. validation, quality management and risk management). More guidance will be offered for topics such as temperature management and transportation.
A live Q&A with the audience will follow the main presentation. For more information, or to register for this event please go to http://xtks.in/xto558.
Xtalks, powered by Honeycomb Worldwide Inc., is a leading provider of educational webinars to the global Life Sciences community. Every year thousands of industry practitioners turn to Xtalks for access to quality content. Xtalks helps Life Science professionals stay current with industry developments, trends and regulations. Xtalks webinars also provide perspectives on key issues from top industry thought leaders and service providers.
To learn more about Xtalks visit http://xtalks.com/ContactUs.ashx
Contact:
Karen Lim (416) 977-6555 ext 227
clientservices(at)xtalks(dot)com
Website
http://www.xtalks.com