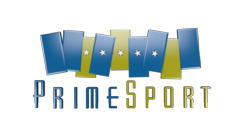 We are very excited to be able to offer loyal 49ers fans the PrimeSport VIP Experience and a reliable and official source for travel options to the Super Bowl
San Francisco, CA (PRWEB) January 22, 2013
The San Francisco 49ers defeated the Atlanta Falcons in the NFC Championship game to earn a trip to Super Bowl XLVII in New Orleans on February 3rd, 2013. The San Francisco 49ers have selected PrimeSport, the leader in providing direct access to the biggest sporting events on the planet, as their Official Fan Travel Partner for the game in New Orleans.
As part of the partnership, PrimeSport is offering multiple 49ers Super Bowl Travel Package options for fans trying to get to the game in New Orleans. Fans looking for the full Super Bowl weekend experience can choose three-night weekend packages available with or without airfare that also include hotel accommodations, all ground transportation, exclusive party and event access, Super Bowl XLVII tickets, souvenirs and much more. Same day travel packages are also available for the serious sports fan that is just in town for the game.
PrimeSport will also host the Official San Francisco 49ers Pre-Game Tailgate located dockside along the mighty Mississippi River, behind the Riverwalk Marketplace and adjacent to the Canal Street Wharf. Partygoers will enjoy 3 hours of tailgating with an open beer and wine bar, authentic New Orleans tailgate food, live entertainment, NFL appearances, and much more!
"PrimeSport has extensive experience and has been an industry leader when it comes to offering travel, VIP experiences, and hospitality packages for the Super Bowl," said Jamie Brandt, San Francisco 49ers Vice President of Ticketing and Suites. "The 49ers community and fans are really excited to be heading back to the Super Bowl for the sixth time and we are proud to be partnering with PrimeSport to provide safe and dependable packages for our loyal fans."
Super Bowl XLVII promises to be memorable, as this season has seen breakthroughs, upsets and impressive performances. Finishing with one of the best records in the league, and finishing the regular season winning 5 out of their last 7 games, the 49ers will certainly present a tough matchup for their opponent led by second year quarterback Colin Kaepernick and running back Frank Gore.
"The San Francisco 49ers organization brings so much history and passion to the Super Bowl with an unprecedented track record of wins in the big game," said Sam Soni, President of PrimeSport. "We are very excited to be able to offer loyal 49ers fans the PrimeSport VIP Experience and a reliable and official source for travel options to the Super Bowl."
For information on Official 49ers Travel Packages, please visit 49ERSTRAVELPACKAGES.COM or 877-211-9370.
About PrimeSport
PrimeSport is the leader in providing access to the biggest sporting events on the planet, offering tickets, travel packages, and VIP hospitality events for corporations, professional sports teams and fans. Official partnerships with professional and college sports organizations include multiple NFL teams, the Rose Bowl Game®, BCS National Championship, Allstate Sugar Bowl, Orange Bowl, Liberty Bowl, Capital One Bowl, Russell Athletic Bowl, Chick-fil-A Bowl, Chick-fil-A Kickoff Game, State Farm Champions Classic, Jimmy V Classic, Wrangler National Finals Rodeo, ACC Football Championship, ACC Men's Basketball Tournament, University of Arizona, UNLV, Tulane University, and Feld Motor Sports. The company is also the official ticket and hospitality package provider for select NCAA Championships including the 2013 NCAA® Division I Men's Basketball Championship, 2013 NCAA Men's Final Four®, 2013 Men's College World Series®, 2013 NCAA Women's Final Four® and 2013 NCAA Men's Frozen Four®. PrimeSport is a privately-held company, headquartered in Atlanta, GA. For more information, visit http://www.primesport.com or call 1-800-591-9198.
About the San Francisco 49ers
The San Francisco 49ers, owned by Denise and John York, currently play in the NFC West division and won each Super Bowl contest it entered, earning five Super Bowl trophies including Super Bowl XVI, XIX, XXIII, XXIV and XXIX. The franchise also has six conference championships and 19 divisional championships and was the first major league professional sports franchise to be based in San Francisco over 60 years ago. Please visit http://www.49ers.com and follow the 49ers on Facebook and Twitter @49ers.
NCAA, Final Four, Frozen Four, Men's College World Series and Women's Final Four are trademarks of the National Collegiate Athletic Association.