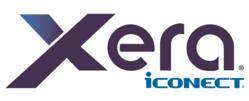 Reston, VA (PRWEB) January 22, 2013
iCONECT Development, LLC, a global market leader in producing cutting-edge, innovative eDiscovery software products and services for the legal industry released their latest white paper entitled, "Should I Use an External or Embedded Database?" Authored by Ian Campbell, iCONECT co-founder and Chief Business Development Officer, the paper discusses important considerations when making decisions about eDiscovery Review Software tool access, control and resources.
Download "Should I Use an External or Embedded Database" White Paper
"While review tools can empower users to control millions of records, manage multiple users, create critical security layers and potentially integrate with other software, understanding an eDiscovery Review Software's underlying database structure and the potential to access the data within it is a critical factor," states Campbell. "It is imperative that law firms and organizations clearly understand eDiscovery Review Software and database features, functions and benefits prior to 'signing on the dotted line'."
"Should I Use an External or Embedded Database?" examines the differences and considerations when choosing between databases across four key areas of evaluation:
1. Administrative Tasks
2. Links to Other Programs and Tools
3. Resources Required
4. Troubleshooting and Support
Obtaining the appropriate eDiscovery Review Software for your firm and working with a vendor that can offer options in choosing the right type of database for your specific needs are critical decisions that can have long term impact upon your eDiscovery projects, organization and clients.
Read iCONECT's latest white paper at http://www.iconect.com/whitepaper/?wp=eed.
To learn more about iCONECT, visit http://www.iconect.com and follow us on Twitter or LinkedIn. For additional XERA product information and interactive videos, please visit http://www.iconect.com/xera. Click here to reserve your free webinar seat for our Weekly XERA Demo every Wednesday at 1:00 PM EST.
ABOUT iCONECT DEVELOPMENT, LLC
iCONECT Development, LLC is a global market leader and the first to provide a combination of innovative eDiscovery software products, client support services and strategic partnership programs to empower litigation professionals within the legal industry to maximize financial returns, minimize costs and streamline processes.
As early innovators of eDiscovery review software since 1999, and with the recent release of its revolutionary web-based, XERA eDiscovery Review Platform, iCONECT continues to raise the bar for the advancement in new technologies through a genuine, consultative approach with legal service providers (LSPs), law firms, government agencies and corporations across multiple markets. iCONECT's worldwide corporate headquarters are based in Reston, VA (Washington, D.C.) with satellite offices in Los Angeles, California and London, Canada.
iCONECT, XERA and the iCONECT logo are registered trademarks of iCONECT Development, LLC or its affiliates in the U.S. and other countries. Other names may be trademarks of their respective owners.