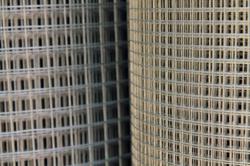 The launch of their new site www.thefencingstore.com.au represents their expansion beyond selling only welded wire mesh for aviaries.
(PRWEB) January 22, 2013
Aviary Wire Mesh has been busy making some big changes this holiday season launching a new rebranded site and new products. The launch of their new site http://www.thefencingstore.com.au represents their expansion beyond selling only welded wire mesh for aviaries. The Fencing Store will be introducing a number of new products to their product range throughout the year including hinge jointed fencing meshes, wire netting and rabbit netting, chain wire mesh, welded mesh panels, galvanised steel fence posts, star pickets, fencing wire – high and low tensile, tie wire and barb wire - all this to be added to an already extensive PVC wire mesh selection. The Fencing World also now has the ability to procure other related fencing and steel products to meet unique fencing needs.
The Fencing Store has already launched a new fencing product this January. Now hinge jointed mesh is available. This high quality triple twist hinge jointed wire mesh is specially designed for rural and semi-rural fencing applications. This fencing product has thick gage hi-tensile wires that are heavy hot dip galvanised and is known to exceed all Australian Standards. From livestock and pup fencing to protecting and supporting crops; Hinge Jointed Mesh is the ideal fencing solution. It is even suited for larger bird enclosures such as the larger fowl birds.
The new feel and look to The Fencing Store's website makes viewing and purchasing their fencing products easy and quick. The Fencing Store is a proud part of the Unicorn Online Group, a company with a growing number of online stores which specialise in specific products and markets. Being a part of the Unicorn Group allows The Fencing Store's products to go directly from the manufacturer through Unicorn to the customer. This skips the complicated steps of having to go through export agents, importers and wholesalers before it even reaches the retail agency. The Fencing Store is not only concerned with providing customers with strong products that will last and meet their high standards but make sure all products are priced at appealing and fair prices that are usually 20-30% less than those found at traditional retail stores.
The Fencing Store has an experienced staff that can take the offered products to the next level to meet individual special wire fencing needs. They are well known for procuring a variety of products on a special order basis and can also locate the right supplier for the specifications of client's needs and closely work through order and quality management. Visit their new site or contact a fencing specialist at +61-7-3102 8321 or 1300 530 306 and via email at admin(at)thefencingstore.com.au to find out more about their products and services.