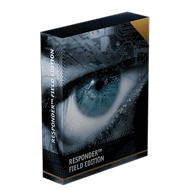 "Responder Pro automatically displays foreign RAM objects--malware, ATP, chat sessions, registry keys, socket information, rootkits, Trojans, and open files", said David B. Partridge, President.
(PRWEB) January 23, 2013
Data Devices International, Inc. announces the introduction of HBGary Responder Pro advanced cyber security software to protect on-line memory. It is the de facto industry standard for Windows physical memory acquisition and analysis. Responder Pro delivers malware analysis, memory analysis, and malware detection on a single, integrated platform for enterprise-wide on-line software protection.
Responder Professional is the ultimate in Windows physical memory and automated malware analysis completely integrated into one comprehensive application for ease of use, streamlined workflow, and rapid results. Most computer security software identifies and protects against hard drive threats. Responder Pro focuses on malware positioned within Windows on-line memory—the focus of most current external cyber threats.
"In today's corporate networks, ATP threats evolve quickly and the quantities and complexities of communications can often overwhelm security professionals." said David B. Partridge, President of Data Devices International, Inc. "The company is consistently working to acquire new technologies to successfully detect and counter these cyber attackers and help reduce the stress and workload on IT departments."
Responder Professional allows incident responders to quickly find the "smoking gun" in an infected Windows system, including malware, chat sessions, registry keys, socket information, passwords in clear text, rootkits, Trojans, unencrypted date, and open files. Responder Pro is used by cyber security professionals in many very large orgainzations, including financial, technology, energy, manufacturing, healthcare, services, military, and government.
By tightly coupling physical memory forensics and malware analysis in a workstation system, Responder Professional reliably identifies all digital objects on a computer and highlights incursions from external sources. Responder Professional automatically reconstructs and displays all informational objects stored in RAM, such as running processes, drivers and modules, strings, symbols, and open registry keys, files, and network connections.
FastDumpPro is included with Responder Professional. FDPro is the most complete memory acquisition software available in the industry. It is the only application which can preserve Windows physical memory and Pagefile for information security and computer forensic purposes. To learn more about FastDumpPro and Responder Pro, please contact: Ms. Patty Grover at (626) 799-6545, or patty(at)datadev(dot)com.
About Data Devices International
Data Devices International, Inc., is a leader in the field of data security products and services, specializing in NSA/DOD Approved hard drive crushers & shredders, hard drive duplicators & erasers, hard drive degaussers, cyber security software, and industrial shredders & destroyers.